WFD | A Brand New Day
| Steven Sinofsky | Slow Down | Future of HR | Céline Schillinger | MIT Work of the Future Report |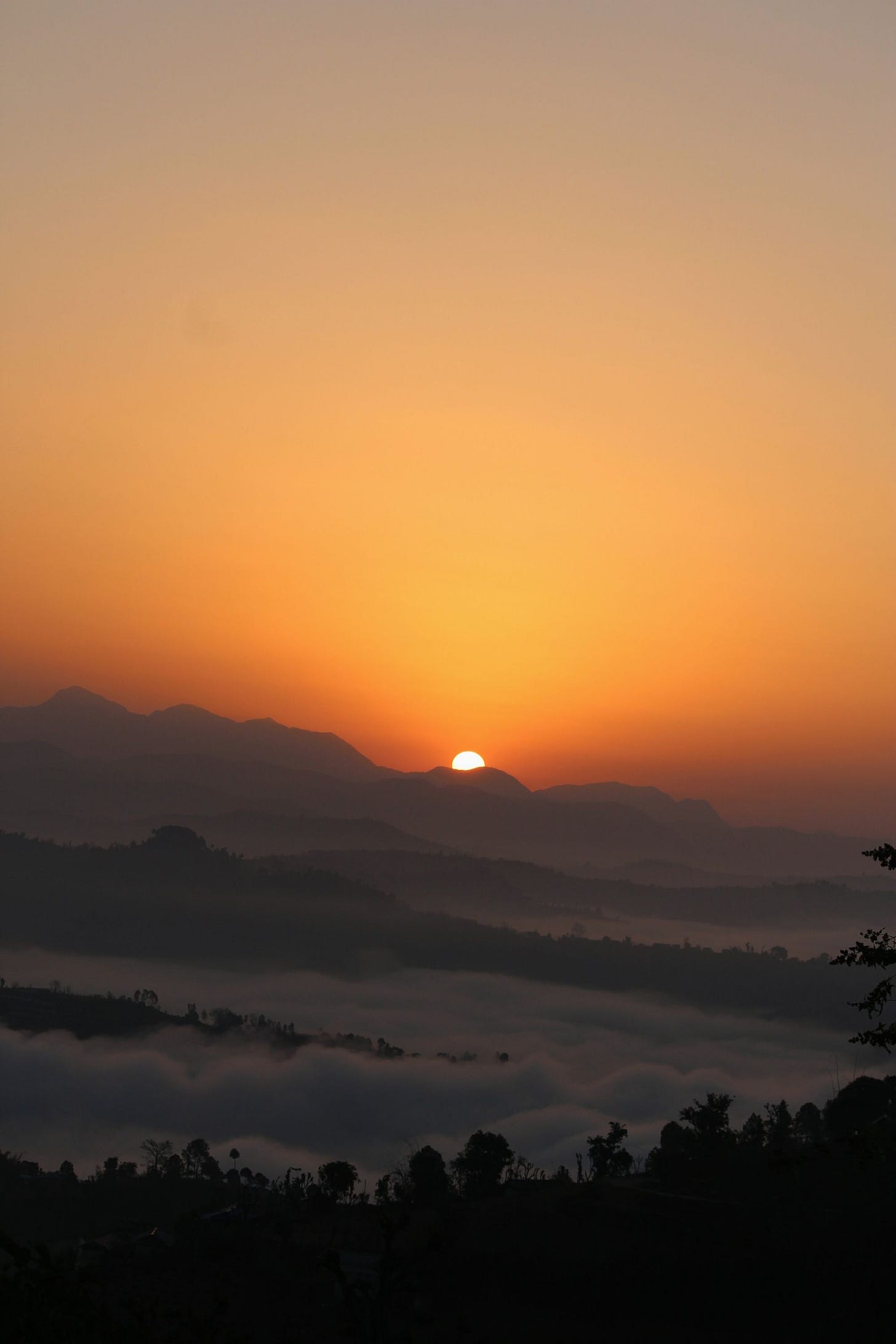 Ravi Sharma
2019-10-29 | Beacon NY | This is the first issue of the new format for the newsletter, a somewhat shorter approach.
Also, I wrote yesterday about moving to Ghost 3.0, and not continuing with the combination of Medium.com and Substack.com, but Ghost 3.0 doesn't actually support emailing the posts (!!!), which I had thought was the case. So I would still be in the state of having a blog in one site and newsletter publishing on another, so I will just be continuing with Medium and Substack.
---
Quote of the Day
Most problems are solved by not doing it the old way. The best way to adapt to change is to avoid trying to turn the old thing into the new things.
| Steven Sinofsky, My Tablet Has Stickers
Readings
The end of rush hour | Robert Colvile in praise of slowing down:
In the media, technology and finance, your value to your company is still overwhelmingly associated with the hours you put in – even if it is those same sectors that are, partly out of necessity, starting to explore alternatives to such a culture. But it is encouraging to see more organisations realise that there are tangible benefits to slowing down the treadmill from time to time. Companies can get more out of their employees if they let them work at speeds that work for them.
:::
Role of HR: is it now doing too much? | Peter Crush makes the case that HR is about 'adapting to new challenges'. Is it, really?
Why HR needs to embrace the work revolution | Marc Coleman shares some stats:
Despite resources spent, employee engagement has only increased by 2 to 3 per cent, 70 per cent of all workers don't like their jobs and it's been estimated that actively disengaged employees cost the United States $500 billion to $600 billion each year in lost productivity. Some company's employee engagement scores are as high as 90 per cent disengaged.
These pieces are found in a Future of HR issue of Raconteur, which has not raised my expectations of the role of HR in the future organization.
:::
In The Human Side of the Future? — We Need Social, Céline Schillinger restores some of my faith. Just one snippet:
How do we cultivate the human skills needed in a tech-driven world? Tech everywhere doesn't mean we can rely on logic alone to make decisions. I would even argue that, the more tech there is, the more human values and skills we need. Such as what? Compassion and empathy – to do good work that serves needs well, especially where tech affects the human experience (healthcare, retail, finance…). Courage to speak up and act for human values – to challenge corporate group think, resist cynics and leader bullies, create opportunities for all to shape the future. Also, the courage to change one's habits and open up to new (social, digital…) ways of working. Collaboration – Enough of territorial, scarcity mindset. The new world made possible by technology deserves and demands bridge-building minds and hearts to succeed together.
:::
An MIT task force convened last year has released an interim report, Work of the Future: Shaping Technology and Institutions. An excerpt:
The world now stands on the cusp of a technological revolution in artificial intelligence and robotics that may prove as transformative for economic growth and human potential as were electrification, mass production, and electronic telecommunications in their eras. New and emerging technologies will raise aggregate economic output and boost the wealth of nations. Will these developments enable people to attain higher living standards, better working conditions, greater economic security, and improved health and longevity? The answers to these questions are not predetermined. They depend upon the institutions, investments, and policies that we deploy to harness the opportunities and confront the challenges posed by this new era.

How can we move beyond unhelpful prognostications about the supposed end of work and toward insights that will enable policymakers, businesses, and people to better navigate the disruptions that are coming and underway? What lessons should we take from previous epochs of rapid technological change? How is it different this time? And how can we strengthen institutions, make investments, and forge policies to ensure that the labor market of the 21st century enables workers to contribute and succeed?
I haven't read the whole thing, but look forward to it. The economist David Autor is part of the task force.
---
If you are receiving this you've probably signed up for the Work Futures Daily newsletter. If not, sign up here. Support our work by becoming a sponsor, here. Or become a follower on Medium, here, and click on the applause button. Drop a few bucks in the hat, here, if you'd like to support our work on a one-time basis.
For observations about other subjects — in lieu of the form Elsewhere section — see stoweboyd.com.