WFD | Trying To Get A Grip
| Kim Stanley Robinson | Softbank Effect | Impact of Higher Minimum Wages | Convoy Funding | Google and Unionization | Breastmilk Policies |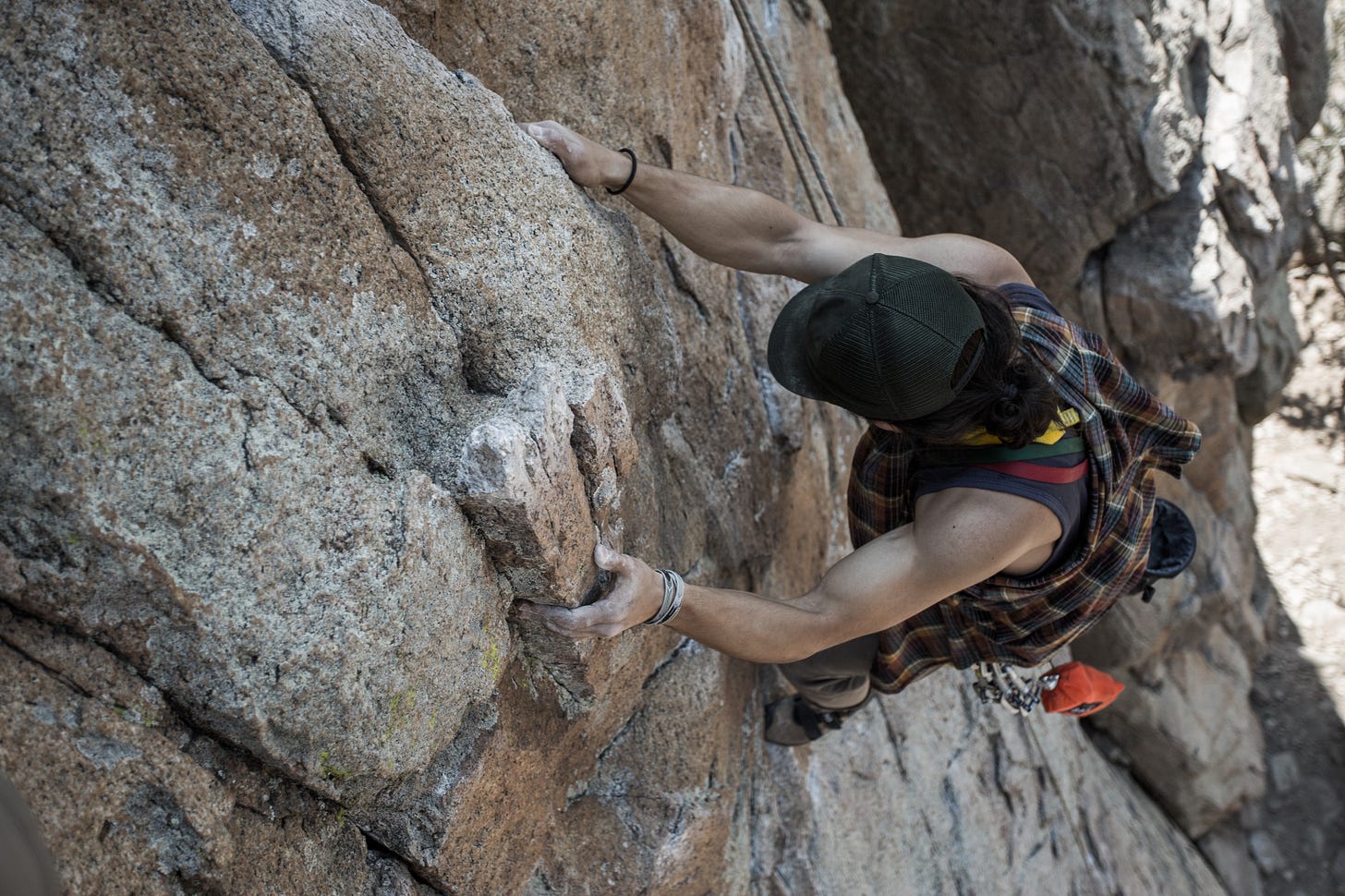 Photo by Tommy Lisbin on Unsplash
Beacon NY | 2019–11–25 | Head down, typing so much my fingers hurt.
---
Quote of the Day
History is a record of humanity trying to get a grip.
| Kim Stanley Robinson, 2140
---
Readings
The SoftBank Effect: How $100 Billion Left Workers in a Hole | Pushing too much money into ecosystems that rely on 'contractors' to bear costs of their own involvement, and then cutting the platform cashflow leads to huge whiplash, harming the invested contractors.
:::
As Push for Higher Minimum Wages Grows, New York Offers a Test Case | Jeanna Smialek reports on research about the impacts of higher minimum wages. The findings are mixed, but it appears that recent increases have not pushed people out of work in great numbers, if at all:
Across seven states, recent pay increases have not clearly pushed people out of jobs, Arindrajit Dube, an economist at the University of Massachusetts Amherst, found in an analysis published this month.

"Up to a point, minimum wages can be absorbed without any substantial changes in employment," said Mr. Dube, who is advising the British government on wage policy.

Mr. Dube looked at California, Oregon, Washington, Colorado, Massachusetts, New York and Maine, all of which had raised pay to at least $10.50 by 2018, directly affecting almost 20 percent of their work forces. He found no discernible employment impact across the group, even for workers with low education levels.

"As these states have raised their minimums, at this point many of them are at $12, that is definitely telling us more information than we had before," he said. "We don't necessarily know what $15 at a federal level would do, but the evidence base is expanding."

The fact that job losses are not rampant does not mean that a higher wage floor is painless. Evidence suggests that businesses cover higher labor costs in one of three ways, Mr. Dube said: taking a hit to profits, improving productivity or raising prices.
Well, the money has to come from somewhere, but the good news it's winding up in the pockets of minimum wage workers.
:::
Convoy Raises $400 Million to Expand Digital Freight Business | Jennifer Smith reports on new funding for Convoy:
Digital freight broker Convoy raised $400 million in a Series D funding round that values the business at $2.75 billion and backs its expansion in a growing array of technology-focused upstarts making inroads in the freight transportation sector.

Sustainable investment management firm Generation Investment Management LLP and previous investor T. Rowe Price Associates Inc. led the latest funding round, with participation from previous investor Alphabet Inc.'s CapitalG fund and others.

Founded in 2015, Seattle-based Convoy is among the biggest operators of online marketplaces that match truckers with shippers needing to move cargo. The startups, including Uber Technologies Inc.'s Freight unit, aim to make booking shipments more efficient by using mobile apps to find available trucks and automating transactions that had traditionally been arranged through emails and phone calls.

[…]

Convoy's latest funding brings its total capital raised to more than $668 million. A previous funding round of $185 million in September 2018 valued the company at more than $1 billion and Convoy said the new round more than doubled the valuation to $2.75 billion.
Making a better marketplace for truck freight is a win-win for truckers, freight companies, companies shipping goods, and the environment. This also lessens the tight market for truckers, since it leads to fewer truckers needed.
Of course, we are headed for autonomous trucks, with long-haul first.
:::
One Google Staffer Fired, Two Others Put on Leave Amid Tensions | Ryan Gallagher — or Bloomberg's editorial staff — didn't do a great job on the title of this piece. It's really about ongoing controversy about labor unrest and Google's recent efforts to close down access to company documents, formerly handled in a much more transparent way.
In the past, one of the employees said, employees could review internal documents for virtually any project underway within the company. In recent years, however, more projects have become closed off and accessible only to smaller groups on a "need-to-know" basis, the employee said.

Earlier this year, following a series of leaks to the media, Google executives tightened their grip. They shut down thousands of contractors' access to company documents, citing security concerns. Google's senior managers, meanwhile, warned employees not to access or share certain documents.

In a memo to employees in early May, Kent Walker, senior vice president of global affairs, warned that it was considered "a violation of our policies to improperly access, copy, or share confidential or need-to-know information, whether or not it is explicitly marked." Walker added that the company had "fired people who violated our data policies," according to the memo, which was previously reported by BuzzFeed News.

The spokeswoman said the company earlier this year sent employees a reminder of long-standing data classification and security policies.

In the last 18 months or so, a divide has grown between Google's management and rank-and-file employees, who have become increasingly politicized. Employees have protested leadership's handling of sexual harassment complaints and launched internal campaigns against some Google projects, including a censored search engine in China and a contract with the Pentagon to analyze drone footage. Earlier this month, more than 1,000 employees called on the company to cancel deals with oil and gas companies.

As news of the suspensions spread through Google last week, many employees responded by posting satirical memes to Memegen, an internal photo messaging board.

In one meme, an employee posted the Google logo alongside a reinterpretation of the company's corporate mission statement. "Organize the world's information," it said, "and make it accessible on a need-to-know basis."
In related news, Google has apparently hired anti-union consulting firm IRI Consultants. The management-vs-unionization battle is hotting up.
:::
When Companies Support Pumping Breastmilk at Work, Everyone Benefits | Allison S. Gabriel, Sabrina D. Volpone, Rebecca L. MacGowan, Marcus M. Butts, and Christina M. Moran describe findings of their research:
Our results showed that when women saw pumping as a source of interference in their work lives, they also tended to feel worse emotionally. Correspondingly they also made less progress on work goals for the day and produced less breastmilk while at work. But when women reported feeling enriched by pumping at work, these effects reversed — women's emotional well-being increased, as did their output relative to work goals and breastmilk production goals. Furthermore, we found that there was no significant relationship between the amount of time women reported pumping and their productivity at work. These findings suggest that the time women devote to pumping doesn't decrease their work productivity — when women feel good about pumping at work, it can actually increase it.

It's becoming clear that pumping is beneficial to mothers and children, and that it behooves managers and coworkers to create workplaces and workspaces that support women who need to pump. What might that support look like? Providing ample and comfortable space is essential. Our survey results showed that women who were able to pump in quiet spaces with more comfort and privacy tended to experience more positive moods. And, at a more general level, being compassionate to breastfeeding mothers at work and being flexible for their schedules can go a long way. These efforts will mean that working mothers will feel better, have greater productivity, and go home knowing they have the breastmilk they aspire to feed their child.
---
Sign up for the free Work Futures Daily.