Work Futures Daily | Breadcrumbing
|Two weeks in the West | Breadcrumbing at Work | Better Diversity at the Fed | Rudiger Dornbusch | Uber Ambitious | Subpriming Cars |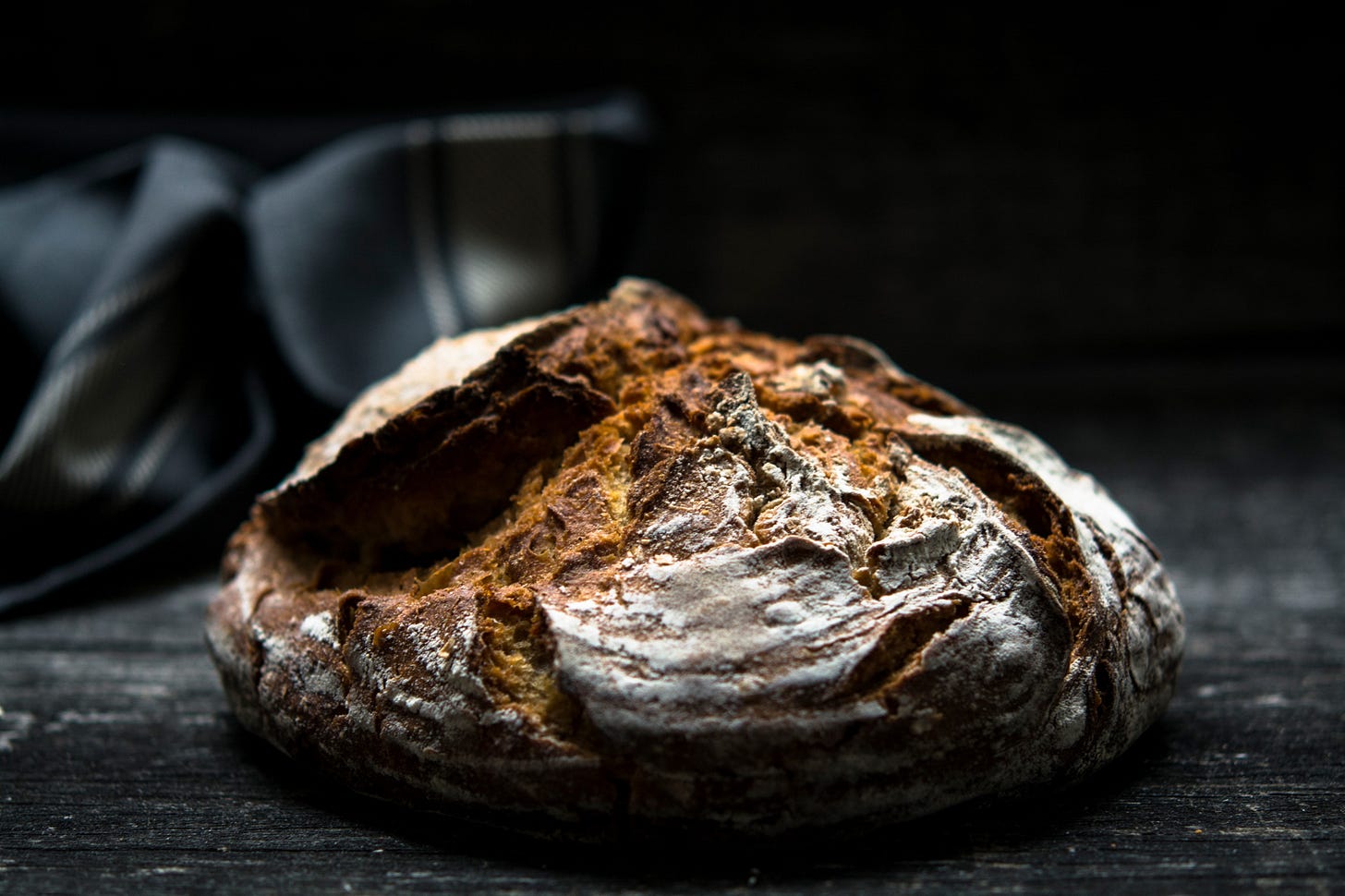 Beacon NY | 2019–10–07 | Back from two weeks in San Francisco, at the Dropbox Work In Progress event and Boxworks 19. You can soak up the experience in these posts:
I live-tweeted the Dropbox Work In Progress keynote.
Dropbox Launches 'Smart Workspaces' | Drew Houston repositions the company and wants to 'quiet the noise'
Dropbox Spaces: Evolving from File Platform to Work Platform | Working in Place, not in Passing
Dropbox Spaces and Dropbox Paper: Not Totally Integrated, Yet | Things That Are in the Works and Things That Should Be
I attended Boxworks 19 and live-tweeted the keynote. I also curated a bunch of others' tweets.
:::
I love the term 'breadcrumbing', which I had never heard before.
---
Stories
What to do if your boss is "breadcrumbing" you at work | Gwen Moran offers some insight to a negative trend, where companies fail to offer professional growth for employees:
While "breadcrumbing" — being strung along by small reinforcements without true commitment — has been around in the dating world for a while, the idea can apply in professional contexts as well. An August 2019 BBC report says bosses may be guilty of leading employees on, rather than genuinely committing to their development. In a tight labor market, this can be the kiss of death for employee engagement and retention.

Forty-four percent of employees don't feel they have sufficient opportunities for professional growth in their current positions, according to TINYPulse's "2019 Employee Engagement Report: The End of Loyalty." The company's research has also found that people who don't feel supported in their professional development are three times more likely to be job hunting.

But it's not always nefarious, says Tania Luna, co-CEO of LifeLabs Learning. Employers and supervisors may have good intentions, but inexperience, work demands, or lack of resources may get in the way, she says. "It's not like there's someone who has this devious plan to give you just enough development that you stick around, but not enough that you're actually productive," she says.
Moran offers a four-step plan to break this pattern.
:::
How the Fed Is Trying to Fix Its White Male Problem | Jeanna Smialek digs into the new approach to broadening the field of research assistant candidates has led to 5% increase in women and 6% increase in minorities, in just four years:
It showed through to the numbers. At the Fed Board of Governors in Washington, about 34 percent of research assistants were women in 2013, and 23 percent were minorities, according to a recent Brookings Institution report. That may have had a lasting impact, because research assistants often go back for doctorates and become full-fledged central bank economists.

Criteria used to screen résumés were also poor predictors of which candidates would make great research assistants, Mr. Wilcox said.

So starting several years ago, the central bank shook things up. It has begun casting a wider net for applicants, adding a recruiter who trekked out to a more varied set of schools. Starting in 2015, it brought in Amanda Bayer — a former Fed researcher who teaches at Swarthmore College — to help to rethink how résumés were reviewed. While the Fed cannot legally hire based on race and gender, it could make sure a broader swath of applicants were considered.

A centralized committee began conducting an initial review of applicant résumés, and the Fed started prioritizing qualities key to success in the job, like collaboration and teamwork. It took into account work experience and activities beyond the classroom. And the board standardized interview questions, so that instead of chatting about shared experiences, candidates and interviewers would focus on job-related skills.

Grades were kicked to the curb as a be-all and end-all, Ms. Bayer said.

"If a student comes in with a 3.9 G.P.A. from college, it means they hit the ground running in college," she said. "That's another tendency for economists: Just set a higher quantitative bar. You're going to omit a lot of fabulous people that way."

The new approach has had an impact. The Fed Board employed 150 research assistants in 2017, 39 percent of them women. That is up five percentage points from four years earlier. Minorities made up 29 percent of economists, up six points, Brookings found.

The Fed's push illustrates how gender, racial and ethnic imbalances, often assumed to be unavoidable given the available crop of qualified students, might be possible to change with reworked selection criteria.
Another example where meritocratic principles led to inequity and lack of diversity.
---
Quote of the Day
In economics, things take longer to happen than you think they will, and then they happen faster than you thought they could.
| Rudiger Dornbusch
---
Elsewhere
Uber overhauls its app in ambitious bid to become 'the operating system for your everyday life' | Andrew Hawkins looks at the grand ambitions of Uber CEO Dara Khosrowshahi:
Uber is merging its ride-hailing and food delivery apps, adding a raft of new safety features, boosting alternate modes of travel like bikes, scooters, and public transportation, and getting involved in "virtual restaurants," in addition to dozens of other product announcements that amount to a major bid to become, as the company's CEO Dara Khosrowshahi says, "the operating system for your everyday life."

The company rolled out the product updates at an elaborate, Apple-like event in San Francisco on September 26th. But first, Khosrowshahi sat down for an exclusive interview with The Verge to explain why overhauling the app makes sense at a time when Uber is struggling to stem its massive cash losses, facing questions about its approach to safety, and fighting multiple regulatory battles around the country.

"We don't just live in the digital sphere, and the real world comes with all kinds of complications," Khosrowshahi said. "And for us, the challenge is: how do we navigate those complications and how do we make sure that we're a constructive part of everyone's life?"
Uh-oh.
:::
Climate Risk in the Housing Market Has Echoes of Subprime Crisis, Study Finds | Christopher Flavelle looks into the growing impact of growing financial risk related to climate change:
Banks are shielding themselves from climate change at taxpayers' expense by shifting riskier mortgages — such as those in coastal areas — off their books and over to the federal government, new research suggests.

The findings echo the subprime lending crisis of 2008, when unexpected drops in home values cascaded through the economy and triggered recession. One difference this time is that those values would be less likely to rebound, because many of the homes literally would be underwater.

In a paper to be released Monday, the researchers say their findings show "a potential threat to the stability of financial institutions." They warn that the threat will grow as global warming leads to more frequent and more severe disasters, forcing more loans to go into default as homeowners cannot or would not make mortgage payments.

"We're talking about a loss that's going to be borne by United States taxpayers," said Amine Ouazad, a professor in the department of applied economics at HEC Montreal and one of the paper's authors. He added that with between $60 billion to $100 billion in new mortgages issued for coastal homes each year, "we're not talking about a small number."
Time for a retreat from the shores.
:::
The Seven-Year Auto Loan: America's Middle Class Can't Afford Its Cars | Ben Eisen and Adrienne Roberts report on the startling trend in car financing:
Walk into an auto dealership these days and you might walk out with a seven-year car loan.

That means monthly payments that last well past when the brake pads give out and potentially beyond when the car gets traded in for a new one. About a third of auto loans for new vehicles taken in the first half of 2019 had terms of longer than six years, according to credit-reporting firm Experian PLC. A decade ago, that number was less than 10%.

Car loans that are increasingly stretched out are a pronounced sign that some American middle class buyers can't afford a middle-class lifestyle.

Incomes have risen at a sluggish pace in the past decade, but car prices have grown rapidly. New technological and safety features, such as larger and more sophisticated multimedia displays, have made even the most basic cars more expensive. U.S. consumers have also veered toward pricier rides such as sport-utility vehicles that tend to dominate auto showrooms. The result is that consumers are seeking bigger loans than ever to purchase a car.

[…]

A third of new-car buyers who trade in their cars roll debt from old vehicles into their new loans, according to car-shopping site Edmunds. That is up from about a quarter before the financial crisis.
A new sort of subprime financial risk, where 'middle class' car owners are financing more car than they can really afford.