Work Futures Daily | Freedom Over Fear
| When Work Disappears | Uber Purge | Automation Sprawl | Janelle Monáe | Quarter-Sized Shoes | Post-Cardboard | Op-Ed From The Future |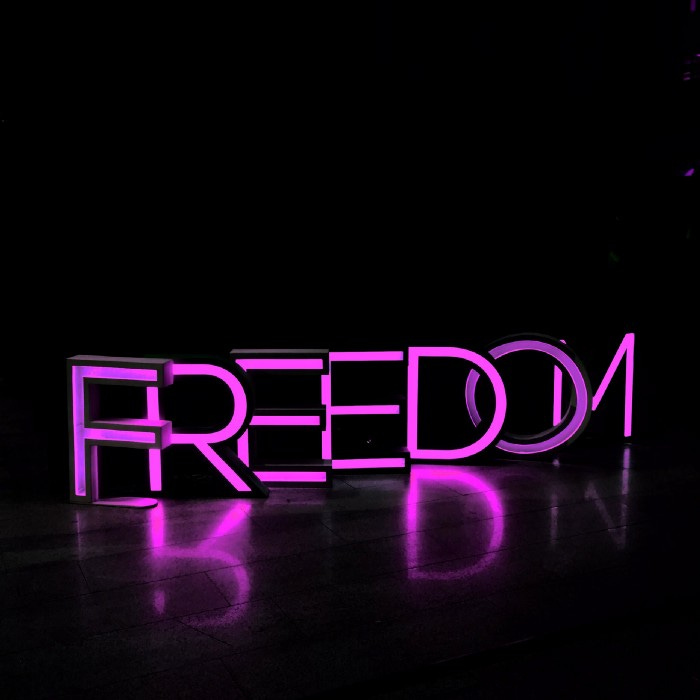 source: Kristina V
Beacon NY — 2019–07–30 | I was sideswiped by a mass of work, so I dropped the ball on a planned monthly symposium for Work Futures readers. I will circulate a questionnaire in August, and boil down a few topics to kick around sometime in September. Apologies to those who had it on their calendars.
:::
Our new publication, On The Horizon, is dedicated to help spread greater understanding of the economics, structure, and behavior of platform ecosystems, and the corresponding reordering of business operations and organization. Sign up for the OTH weekly newsletter to be notified about new articles, interviews, events, and other news from the exploding domain of platform ecosystems.
---
Stories
William Julius Wilson published When Work Disappears: The World of the New Urban Poor in 1996 to great acclaim:
Wilson, one of our foremost authorities on race and poverty, challenges decades of liberal and conservative pieties to look squarely at the devastating effects that joblessness has had on our urban ghettos. Marshaling a vast array of data and the personal stories of hundreds of men and women, Wilson persuasively argues that problems endemic to America's inner cities — from fatherless households to drugs and violent crime — stem directly from the disappearance of blue-collar jobs in the wake of a globalized economy. Wilson's achievement is to portray this crisis as one that affects all Americans, and to propose solutions whose benefits would be felt across our society. At a time when welfare is ending and our country's racial dialectic is more strained than ever, When Work Disappearsis a sane, courageous, and desperately important work.
Now, twenty-three years later, the social state of urban America is much better than it was. But Wilson's central finding is being borne out in the nonmetropolitan sections of the country, as Paul Krugman points out:
Violent crime has fallen drastically since the early 1990s, especially in big cities. Our cities certainly aren't perfectly safe, and some cities — like Baltimore — haven't shared in the progress. But the social state of urban America is vastly better than it was.

On the other hand, the social state of rural America — white rural America — is deteriorating. To the extent that there really is such a thing as American carnage — and we are in fact seeing rising age-adjusted mortality and declining life expectancy — it's concentrated among less-educated whites, especially in rural areas, who are suffering from a surge in "deaths of despair" from opioids, suicide and alcohol that has pushed their mortality rates above those of African-Americans.

And indicators of social collapse, like the percentage of prime-age men not working, have also surged in the small town and rural areas of the "eastern heartland," with its mostly white population.

What this says to me is that the racists, and even those who claimed that there was some peculiar problem with black culture, were wrong, and the sociologist William Julius Wilson was right.

When social collapse seemed to be basically a problem for inner-city blacks, it was possible to argue that its roots lay in some unique cultural dysfunction, and quite a few commentators hinted — or in some cases declared openly — that there was something about being nonwhite that predisposed people toward antisocial behavior.

What Wilson argued, however, was that social dysfunction was an effect, not a cause. His work, culminating in the justly celebrated book "When Work Disappears," made the case that declining job opportunities for urban workers, rather than some underlying cultural or racial disposition, explained the decline in prime-age employment, the decline of the traditional family, and more.

How might one test Wilson's hypothesis? Well, you could destroy job opportunities for a number of white people, and see if they experienced a decline in propensity to work, stopped forming stable families, and so on. And sure enough, that's exactly what has happened to parts of nonmetropolitan America effectively stranded by a changing economy.
I think it's worth teeing this up during the Democratic Debates this week.
:::
Uber Lays Off 400 as Profitability Doubts Linger After I.P.O. | Kate Conger reports on a huge downsizing at Uber, particularly in marketing:
Uber said it laid off a third of its marketing team on Monday, or about 400 people, as the ride-hailing company tries to cut costs and streamline its operations after its initial public offering in May.

The cuts, which were also announced internally on Monday, are taking place in multiple Uber offices around the world, the company said. The marketing team had more than 1,200 people before the layoffs. Uber employs almost 25,000 people globally, nearly half of whom are based in the United States, according to recent regulatory filings.

Uber declined to comment further.
This is really the reason I am posting this story:
In an email on Monday to Uber's marketing staff, which was reviewed by The New York Times, Ms. Hazelbaker said the 400 layoffs were taking place because the team had grown bloated and decision-making was unclear. The marketing team's organizational charts ran to more than 388 pages, she said.
The org chart was 388 pages?
Somehow I doubt Uber is operating around self-organized, small teams, each dedicated to a single well-defined task. Cutting 400 won't fix what's wrong across a dysfunctional company of 25,000.
:::
How to Tame "Automation Sprawl" | Tom Davenport looks into the burgeoning market for enterprise robotic process automation, and alerts us to 'automation sprawl' caused by the proliferation of automation tools:
One indication of the expanding sprawl is that RPA and several other automation tools are now going after data-intensive decision tasks that are made within those structured workflows. They are either adding machine learning capabilities themselves or making it easy for customers to use other vendors for them. The RPA firm UIPath, for example, has a partnership with the automated machine learning vendor DataRobot. ServiceNow has built its own machine learning programs for making recommendations for IT users and for onboarding employees. It's clear that everybody is moving into each other's territory and rapidly adding new functionality — the classic definition of sprawl.

OK — now what should you do about it? One answer is to look for generalized automation tools that can perform a variety of task types. For many companies, that increasingly leads them toward RPA, often in combination with machine learning. Eventually, I expect, the common attributes of RPA — things like an easy-to-use graphical interface and a built-in rules engine — will characterize other types of automation as well.
I am launching a new open research project on enterprise automation, starting next week, so more to follow.
---
Quote of the Day
Continue to embrace the things that make you unique, even if it makes others uncomfortable. You are enough. And whenever you're feeling doubt, whenever you want to give up, you must always remember to choose freedom over fear.
| Janelle Monáe
---
Elsewhere
New shoe company, Atoms, is the first to offer quarter-sized shoes: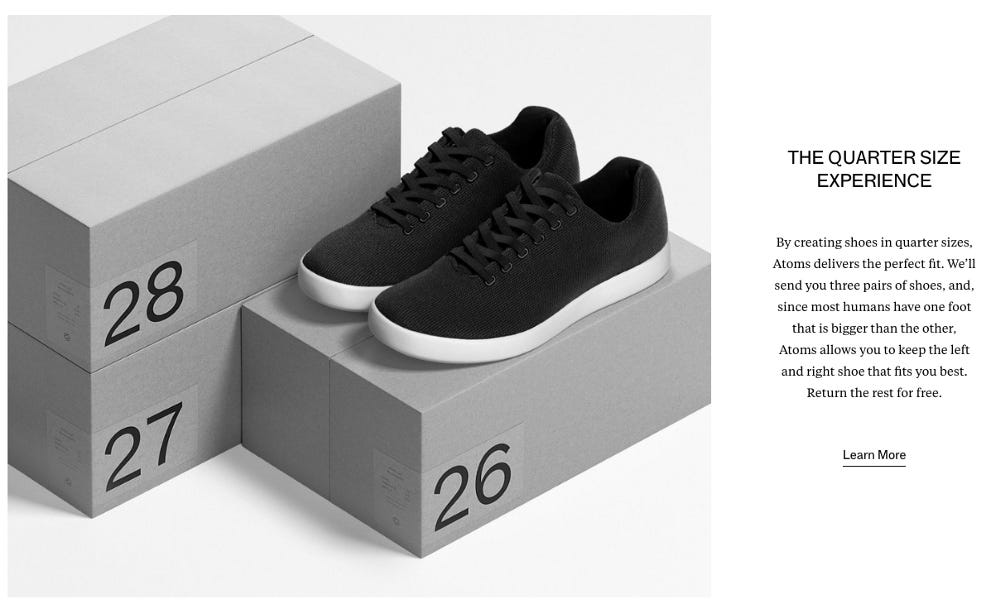 :::
3M invents a new way to ship products | Katharine Schwab introduces us to 3M's replacement for cardboard boxes:
The Minnesota-based materials company 3M is releasing a new type of packaging that requires no tape and no filler, and it can be customized to fit any object under 3 pounds — which 3M says accounts for about 60% of all items that are bought online and shipped. 3M claims that the material, called the Flex & Seal Shipping Roll, can reduce time spent packing, the amount of packaging materials, and the space needed to ship packages.
:::
Artificials Should Be Allowed to Worship | An Op-Ed from the future in which an artificial being makes the case for freedom of religion for non-humans.