Work Futures Daily - Less Management, More Autonomy
| Managing an Earthquake| Why Manager's Can't Listen | Microsoft Employee Advocacy | Military Email | Robert Schiller |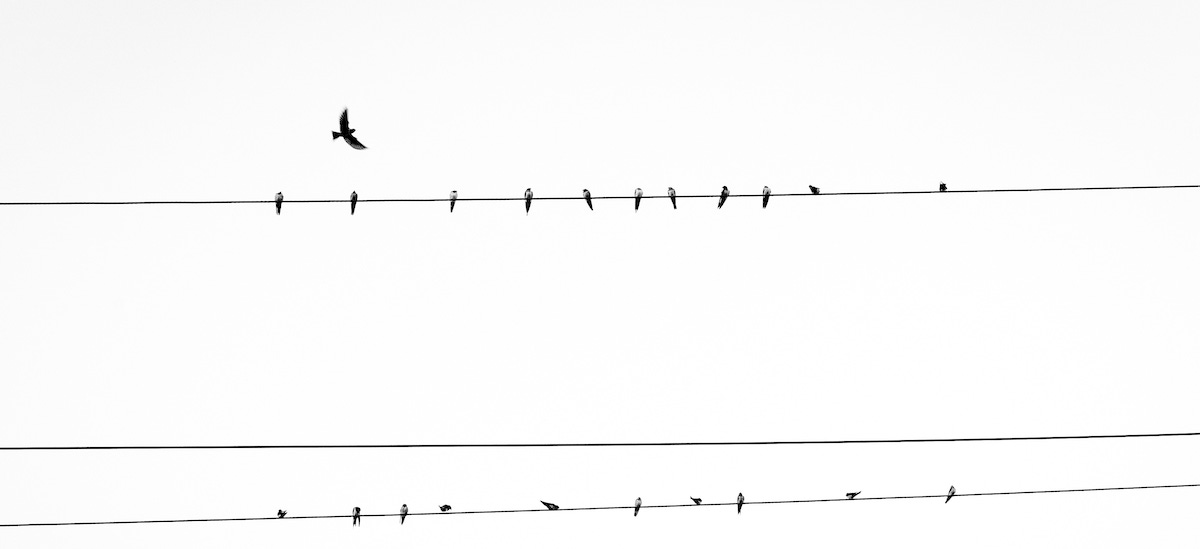 Beacon NY - 2019-04-16 — The theme resonating this this issue is how less management — especially less directive management from on high — leads to better results through increased autonomy across the board. Hence, today's title.
:::
If you're getting this you probably signed up at workfutures.org (or one of its predecessors) or stoweboyd.com. If someone forwarded this to you, sign up here.
Consider becoming a paid sponsor to support our work, and to receive in-depth investigative reporting and discounts to other events, reports, and activities.
---
Stories
The Best Management Is Less Management | Michael Useem and Harbir Singh reflect on the approach taken by Sebastián Piñera, Chile's newly sworn-in president in 2010, following the fifth-strongest earthquake ever recorded on Earth [emphasis mine]:
Chile's newly elected president, Sebastián Piñera, was inaugurated shortly after the earthquake. He quickly mobilized his cabinet ministers to help the injured and bury the dead, and then to repair hospitals and rebuild homes. He instructed his ministers to fully restore damaged buildings and infrastructure on a demanding time line. But he offered scant guidance on how to do so, leaving it to his trusted team to develop and execute specific recovery plans. (Piñera, who left office in 2014, was elected to a second term in late December 2017.)

Piñera's actions in the aftermath of the earthquake may seem unusual to the casual observer because they demonstrate a level of trust that's uncommon in most organizations. However, when time is limited and stakes are high, the most effective leaders rely on their ranks to do what they do best. These leaders empower people to use their expertise to solve problems and achieve goals. They also enable managers at every level of the organization to think like CEOs, making decisions with a large degree of autonomy. There's a clear system in place for monitoring progress, but it doesn't impede people from getting the work done. This is strategic leadership at its best, and in a moment of crisis it becomes all the more critical.
A must read.
The author's go on to state that two complementary sorts of strategic leadership were involved in Piñera's efforts: strategic intent where senior leaders spell out the organization's 'direction and strategic goals', and layering management where those in lower management ranks align their activities to meet goals and direction.
Personally, I favor their conclusion instead of extolling top-down management [emphasis mine]:
Companies need to be able to exercise sound leadership when responding to a crisis. But what if you didn't need to be desperate to implement this style of strategic leadership? What if it were considered the norm in your organization to enable and empower, to give people the freedom to own the company agenda and contribute to it in their own way, no matter how small? Then you wouldn't have to wait for a crisis to learn to lead more effectively. Company leaders are in a constant search for the new best thing in management, but the answer just may be less management — and more trust.
It brings to mind an observation: Given how quickly the world is changing, the complexities and uncertainties in world markets and an accelerating economy, perhaps we have to adopt the mindset of living in a permanent emergency.
:::
Research: Why Managers Ignore Employees' Ideas | Elad N. Sherf, Subra Tangirala, and Vijaya Venkataramani ask a great question:
Why don't managers encourage voice and ideas from below when it is beneficial to them and their organizations?
Leaving aside the 'from below' spatialism, the authors cite their earlier research that concluded managers are not self-centered jerks:
We demonstrate that managers often fail to create speak-up cultures not because they are self-focused or care only about their own egos and ideas, but because their organizations put them in impossible positions.
The reasons why immediately suggest ways to solve this impasse:
We found that managers face two distinct hurdles: They are not empowered to act on input from below, and they feel compelled to adopt a short-term outlook to work.

[…]

[Managers] often work in environments that do not provide them with autonomy to change things. They experience centralized decision structures, in which authority lies at the top of the hierarchy, and they are merely "go-betweens." And even when they are empowered to act, they still confront demands to show success in the short-term rather than look out for longer-term sustainability. Under such circumstances, even the best-intentioned managers likely avoid soliciting employee ideas and might even stifle them.
The solution is for senior managers to relax their death grip on decision-making and increase autonomy of managers. Likewise the slavish devotion to short-termism means that little can be initiated that doesn't contribute tangibly to quarterly goals. And that is just about the worst combination of executive nonsense possible.
:::
Microsoft is overhauling how it investigates HR investigations | Dave Gershgorn reports that Satya Nadella has taken actions to counter a culture of pervasive and on-going sexual harassment and discrimination that employees have been complaining about:
In a letter to employees Monday (April 15), CEO Satya Nadella said that the company was making changes to how its human resources department investigates workplace incidents, including creating a new "Employee Advocacy Team."

"I'm disappointed to hear about any behavior in our workplace that falls short of the diverse and inclusive culture we are striving to create," he wrote in the company-wide email. "But I'm encouraged that people feel empowered to speak up and demand change."

The material changes will be new training for managers, focusing on leading diverse teams and how to reward inclusion on teams they lead. The new "Employee Advocacy Team" will "focus exclusively on assisting employees going through a workplace investigation, including helping employees understand the process, guiding them through investigations and following up after investigations are finished to check in on the employees involved," according to the email. Microsoft confirmed to Quartz that Nadella had sent a company-wide email, but wouldn't confirm its contents.
:::
How to Write Email with Military Precision | Kabir Sehgal suggests we adopt the thinking behind military style email. I like the notion of of putting the bottom line first in emails, like this:
Subject: INFO – Working from home

Shannon,

Bottom Line: We will increase the number of days that employees can work from home from one to three days per week effective December 1st.

Background:

This is an effort to humanize the workplace

All members of the management committee supported this decision
[Note that I hacked the example email to increase, not decrease the limit for possible days worked from home.]
---
Quote of the Day
A moderate tax on robots, even a temporary tax that merely slows the adoption of disruptive technology, seems a natural component of a policy to address rising inequality. Revenue could be targeted towards wage insurance, to help people replaced by new technology make the transition to a different career. This would accord with our natural sense of justice, and thus be likely to endure.
| Robert Schiller, Why robots should be taxed if they take people's jobs
---
Elsewhere
Delta Air Lines Plans to Reduce Seat Recline in Bet to Make Flyers Happy | Brian Summers reports on plans to restrict seat back reclining on short-haul flights. This is not to shrink leg space, but to avoid the hassle of the person in front of you leaning back so far you can't open your laptop:
Seats in economy class, including extra-legroom seats, will recline two inches, down from four. In first class, seats will go from more than five inches of recline to roughly three and a half.

[…]

Delta will monitor passenger surveys to see what customers think.

If they approve, Delta might reduce recline on other jets. If they don't, the airline could reverse its decision, or perhaps tweak the recline.