Work Futures Daily Minipost - Chaotic and Smart
| Richer Sounds Trust | Living At Risk | Wednesdayless | Farm Workers Rights | Curtis Carlson |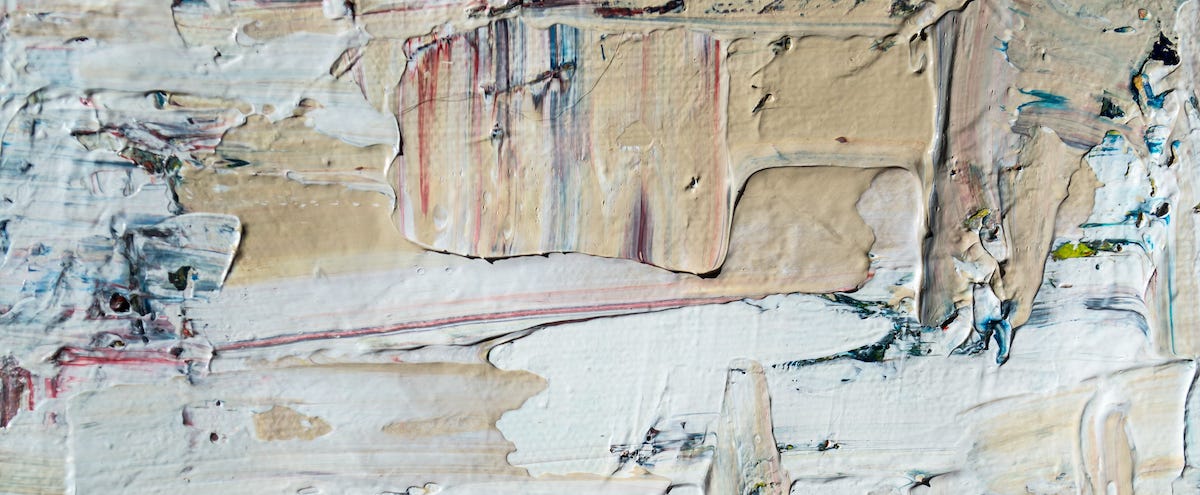 Beacon NY - 2019-05-22 — I am operating like I have two full-time jobs, which in a way, I do.
:::
This is a summary of a longer post at workfutures.substack.com. Feel free to share it with others.
Consider becoming a paid sponsor to support our work, and to receive in-depth investigative reporting and discounts to other events, reports, and activities.
And paid sponsors gain access to our new members community. Visit members.workfutures.org to request a trial membership.
:::
Our new publication, On The Horizon, is dedicated to help spread greater understanding of the economics, structure, and behavior of platform ecosystems, and the corresponding reordering of business operations and organization. Sign up for the OTH weekly newsletter to be notified about new articles, interviews, events, and other news from the exploding domain of platform ecosystems.
---
Social Now 2019 — Lisbon Portugal — 6-7 June 2019
Developing digital leadership in a unique fusion of workshop and social tools demonstrations. See below at the footer for more information, or visit socialnow.org.
---
Stories
Richer Sounds founder hands over control of hi-fi and TV firm to staff | Zoe Wood reports on the UK hi-fi and TV retail chain, Richer Sounds, whose founder, Julian Richer, has transferred the majority of his shares into a worker-owned trust.
:::
The Economy Is Strong. So Why Do So Many Americans Still Feel at Risk? | Jacob Hacker picks at the scab that has grown over the central disconnect in American society: the precarious nature of life where employment, health, and retirement are contingent, and the institutions that formerly seemed to support us no longer do, and in their place we are… on our own.
The basic problem is that most of the jobs offered today don't provide the guarantees that workers once expected. This transformation is obvious in "gig economy" jobs like driving for Uber. But the gig economy is still pretty small; for most Americans, the problem is that their work has been gig-ified. Corporations used to pool major economic risks within their labor forces. They did so because they could — the pressures of financial markets and global competition were less constraining. And they did so because they thought they had to if labor unions were to remain satisfied. Now those risks are mostly on workers alone.
A must read.
:::
The Australian company that banned work on Wednesdays | Celina Ribeiro writes about Versa, an Australian digital marketing agency, where thy have implemented a four-day workweek, with Wednesdays off.
For employers, shutting down mid-week gives "more bang for your buck". he says. "The Wednesday break means you return to Thursday fresh, and this is when people feel most productive."
Note that since implementing the change revenue is up 46% and profits tripled.
:::
State AFL-CIO Head: Farm Workers Closer to Gaining Union Rights | I confess that I was ignorant of the tangled history of farmworker labor organizing until reading this piece by Bob Hennelly. I learned that farmworkers have been marginalized from unionization.
---
Quote of the Day
Innovation from above tends to be orderly and dumb; innovation from below tends to be chaotic and smart.
| Curtis Carlson
---
Elsewhere
The Limits of Digital: Ideas, Creativity, and Cultural Reformation | Over at On The Horizon I dig into the bottleneck in productivity in today's economy, and especially into the recent Digital Abundance and Scarce Genius by Eric Brynjolfsson and Seth Benzell, where they are searching for the elusive G factor, which may stand for lack of human geniuses, or a shortfall in AI, or something more diffuse, like the increasing cost of new ideas.
I argue the missing factor is tied to platform ecosystems:
I look to the broad dissemination of the protocols, practices, and technologies that underlie platform ecosystems, and a transition of global businesses into massively-connected assemblages of interdependent organizations united by ecosystem economics. This could be the new stage of 'replicability at low or even zero cost' expansion of these economics, but one that relies on the adoption of new ways of work by people, teams, and organizations, rather than the singularity of some next stage in AI intellect.

I'd rather bet on organizations made of people, even if we do get AI working on sifting through the idea pile for us.
:::
How A.I. Can Help Handle Severe Weather | Alina Tugend looks into using AI to deal with increasingly severe weather:
if you're having record-setting events practically monthly, how do you start projecting the future?"
You can't. Instead, prepare for the worst.
---
Social Now 2019 — Lisbon Portugal — 6-7 June 2019
At Social Now, enterprise social tools battle it out for the chance to be voted "the best tool for my organisation".
Every year, Social Now shows ways of improving internal communications, collaboration, and knowledge sharing and retention. This 8th edition Social Now 2019 will also pay special attention to several key questions:
how leaders can adapt to fully rip the benefits of digital transformation efforts; and,

how to use enterprise social tools to identify, nurture and develop great digital leaders.
Cablinc is a fictitious company with very real challenges. At Social Now, you will hear:
amazing speakers offer practical recommendations to help Cablinc;

platform vendors tell "day-in-the-life" narratives of smarter work practices at Cablinc;

peers from real organisations share their own experiences, in short talks and in the innovative "peer assist" session.
Come to sunny Lisbon. Join a small group of 100 professionals for 2 days of practical talks, rich debate, great networking, and gorgeous food and wine.
Click to register, or for more information.
Social Now uses a totally different lens to zoom in on key questions about social tools. More of a workshop than a typical tech conference, and dedicated to on-the-ground exploration of tools, rather than abstract theorizing. It's my third (fourth?) Social Now and I can't wait. | Stowe Boyd