Work Futures Daily Minipost - Doublespeak
| Google's Shadow | Women and Air Conditioning | Is Holacracy Dead? | The Future of Work in Media | Mike Arauz |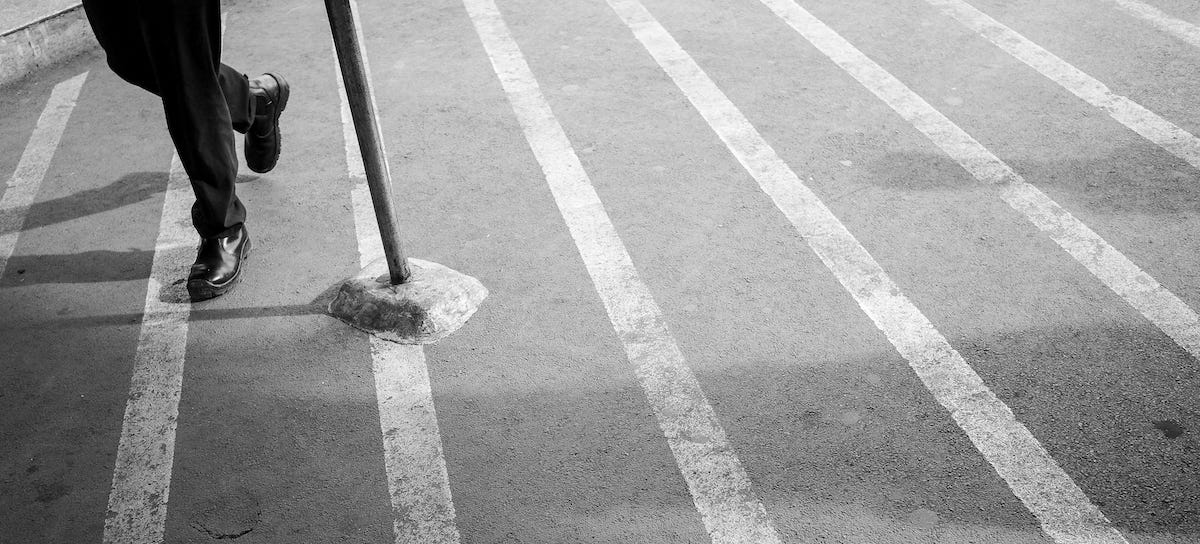 Beacon NY - 2019-05-28 — Apparently I have been doing this newsletter thing wrong. A recent update from the folks at Substack lays out what the most successful newsletter writers do.
I am going to change how Work Futures Daily works, with the goal of creating a greater incentive for readers to become sponsors.
A month ago, I started to move the Work Futures Daily behind the paywall after 30 days. I have been creating a summarized version of the Daily called the Minipost, which is going out to Linkedin and Medium. Starting with this issue, free subscribers will only see the Minipost, while paid subscribers will receive both versions. My hope is that this may lead to more paid subscribers. We'll see. There may be more experimentation.
:::
This is a summary of a longer post at workfutures.substack.com. Feel free to share it with others.
Consider becoming a paid sponsor to support our work, and to receive in-depth investigative reporting and discounts to other events, reports, and activities.
And paid sponsors gain access to our new members community. Visit members.workfutures.org to request a trial membership.
:::
Our new publication, On The Horizon, is dedicated to help spread greater understanding of the economics, structure, and behavior of platform ecosystems, and the corresponding reordering of business operations and organization. Sign up for the OTH weekly newsletter to be notified about new articles, interviews, events, and other news from the exploding domain of platform ecosystems.
---
Stories
Google's Shadow Work Force: Temps Who Outnumber Full-Time Employees | Daisuke Wakabayashi adds more meat to the discussion about the rising level of contractors working at Google, and the tech world at large. Apparently, using a temp worker can save the company as much as $100,000 per year. There seems to be no other motivation than cost savings.
:::
'Battle of the Thermostat': Cold Rooms May Hurt Women's Productivity | Veronique Greenwood reports on new research on the negative impact of colder temperatures in the office on women's productivity.
:::
Is holacracy the future of work or a management cult? | Aimee Groth chronicles the life and times of Brian Robertson, the founder of HolacracyOne, and inventor of holacracy. A long, long read, but worth the work for anyone interested in a recap of Medium's flirtation with the system, why Google rejected it, and what ever happened to Zappo's embrace of holacracy.
:::
How the US Media Covers the Future of Work | Emily Boardman Ndulue reports on research that Media Cloud undertook for the Ford Foundation analyzing how the concept the future of work is discussed in US media.
Here's the top article measured by inlinks: "What the future of work will mean for jobs, skills, and wages," McKinseyQuarterly.com, 11/27/17
---
Quote of the Day
When we started, the relentless doublespeak made me feel like I was living in George Orwell's take on the modern workplace.
| Mike Arauz, My company adopted a Holacracy. It kind of sucked.
---
Elsewhere
Playing Both Ends Against The Middle | At On The Horizon, I explore some questions about Uber's long-term vision, which is not moving atoms around in the back seat of cars. Apropos of that, see The race to dominate $1.5 trillion business of moving stuff by Erica Pandey, and Amazon's press release about its new Delivery Service Partner initiative.
:::
Fast-Food Workers Have a New Job Perk: Finish a Shift, Get Cash to Go | Leslie Patton reveals the newest job benefit: getting paid at the end of a shift.