Work Futures Daily Minipost - Slutbot
| Peak Gig? | Flextime Double Bind | 33 Female F500 CEOs | AI in Hiring? | Sarah Todd |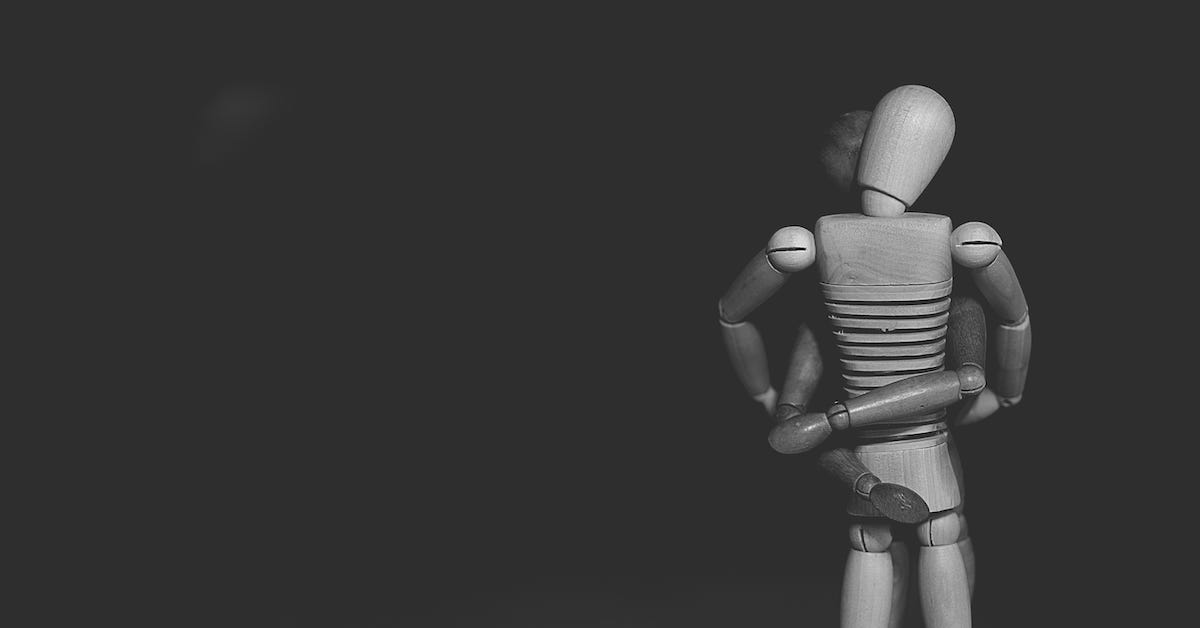 Beacon NY - 2019-05-23 — Yes, I named the issue after a chatbot named Slutbot (see Elsewhere, below for deets). It's too chewy to not use it.
:::
Starting next week, free subscribers will be seeing the Daily Minipost, and not the full Work Futures Daily. Paid subscribers will receive both.
:::
This is a summary of a longer post at workfutures.substack.com. Feel free to share it with others.
Consider becoming a paid sponsor to support our work, and to receive in-depth investigative reporting and discounts to other events, reports, and activities.
And paid sponsors gain access to our new members community. Visit members.workfutures.org to request a trial membership.
:::
Our new publication, On The Horizon, is dedicated to help spread greater understanding of the economics, structure, and behavior of platform ecosystems, and the corresponding reordering of business operations and organization. Sign up for the OTH weekly newsletter to be notified about new articles, interviews, events, and other news from the exploding domain of platform ecosystems.
---
Social Now 2019 — Lisbon Portugal — 6-7 June 2019
Developing digital leadership in a unique fusion of workshop and social tools demonstrations. See below at the footer for more information, or visit socialnow.org.
---
Stories
In a Tight Labor Market, Gig Workers Get Harder to Please | Christopher Mims explores a problem for gig platforms: running through all the possible gig workers.
:::
Disconnecting to spend time with your kids could sabotage your career | Chris Morris reports on new evidence of the double-bind latent in flextime work arrangements. Taking advantage of them will slow your career.
:::
Fortune 500 Female CEOs Reaches All-Time Record of 33 | I know I should feel good about this news from Claire Zillman, but the absolute truth is I'm not. Only 33?
:::
Should Companies Use AI to Assess Job Candidates? | Tomas Chamorro-Premuzic and Reece Akhtar make a strong case for taking humans out of the loop in hiring to counter human bias. 'The difference between humans and AI is that the latter can scale, and can be automated. What's more, AI does not have an ego that needs to be managed.' Or a paycheck.
---
Quote of the Day
In making the need for work-life balance appear contingent upon caretaking responsibilities, we inadvertently suggest that people need to justify their right to prioritize a life outside of work.
| Sarah Todd, You deserve work-life balance—even if you don't have kids
---
Elsewhere
Tesla: Insane or Clever | Jean-Louis Gassée starts by suggesting Elon Musk is a madman and then ends up saying he's crazy like a fox. Because he has vertical integration of all software and hardware layers, which his establishment competitors don't.
:::
How to Talk to Millennials About Capitalism | Edward Glaeser tries to debunk modern interest in socialism, unconvincingly.
:::
Talk Dirty With Machine | Rainesford Stauffer reports on the state of flirttech: chatbots designed to help people learn how to flirt. The perfectly named Slutbot teaches Juicebox users how to sext.
---
Social Now 2019 — Lisbon Portugal — 6-7 June 2019
At Social Now, enterprise social tools battle it out for the chance to be voted "the best tool for my organisation".
Every year, Social Now shows ways of improving internal communications, collaboration, and knowledge sharing and retention. This 8th edition Social Now 2019 will also pay special attention to several key questions:
how leaders can adapt to fully rip the benefits of digital transformation efforts; and,

how to use enterprise social tools to identify, nurture and develop great digital leaders.
Cablinc is a fictitious company with very real challenges. At Social Now, you will hear:
amazing speakers offer practical recommendations to help Cablinc;

platform vendors tell "day-in-the-life" narratives of smarter work practices at Cablinc;

peers from real organisations share their own experiences, in short talks and in the innovative "peer assist" session.
Come to sunny Lisbon. Join a small group of 100 professionals for 2 days of practical talks, rich debate, great networking, and gorgeous food and wine.
Click to register, or for more information.
Social Now uses a totally different lens to zoom in on key questions about social tools. More of a workshop than a typical tech conference, and dedicated to on-the-ground exploration of tools, rather than abstract theorizing. It's my third (fourth?) Social Now and I can't wait. | Stowe Boyd