Work Futures Daily Minipost - The Shore Of Our Ignorance
| What We Learned From Alien| Managing Behaviors Not People | Organizational Evolution in 5 Steps | Toxic is the New Normal | John Wheeler |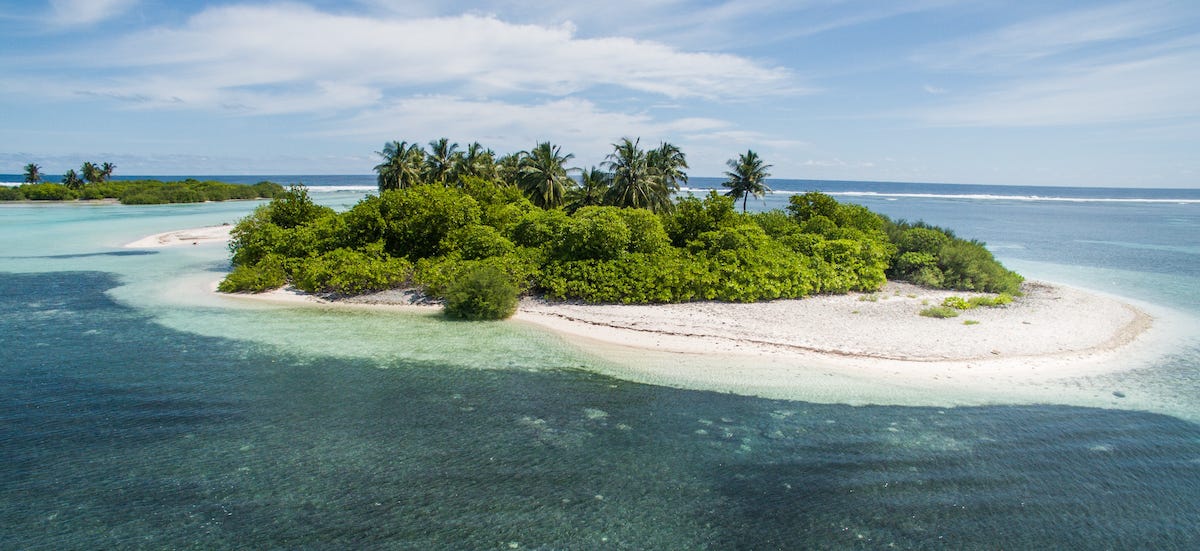 Beacon NY - 2019-05-29 — Today's title is due to John Wheeler, and his quote of the day, below.
:::
The split between Work Futures Daily going out to paid subscribers and the Minipost going to both paid and free subscribers showed an unsurprising fact: over 50% of paid subscribers open the Daily, while one around 25% of those receiving the Minipost view it. I guess that figures.
:::
This is a summary of a longer post at workfutures.substack.com. Feel free to share it with others.
Consider becoming a paid sponsor to support our work, and to receive in-depth investigative reporting and discounts to other events, reports, and activities.
And paid sponsors gain access to our new members community. Visit members.workfutures.org to request a trial membership.
:::
Our new publication, On The Horizon, is dedicated to help spread greater understanding of the economics, structure, and behavior of platform ecosystems, and the corresponding reordering of business operations and organization. Sign up for the OTH weekly newsletter to be notified about new articles, interviews, events, and other news from the exploding domain of platform ecosystems.
---
Social Now 2019 — Lisbon Portugal — 6-7 June 2019
Developing digital leadership in a unique fusion of workshop and social tools demonstrations. Click to register, or for more information.
Social Now uses a totally different lens to zoom in on key questions about social tools. More of a workshop than a typical tech conference, and dedicated to on-the-ground exploration of tools, rather than abstract theorizing. It's my third (fourth?) Social Now and I can't wait. | Stowe Boyd
---
Stories
What Ridley Scott's Alien can tell us about office life | Nicholas Barber muses about the parallels between Alien and the workplace:
As strange and terrifying as Alien may be, you couldn't ask for a sharper snapshot of working life.
:::
Bringing Managers Back to Work | Yves Morieux of BCG offers some great insights about the changes companies have to make in the face of growing business complexity which invalidates command-and-control approaches to organization and power.
In the new work environment, frontline management is less about managing people and more about managing behavior.
Just swap 'leadership' for 'management' and I'm down.
:::
5 Steps To A Progressive Organizational Structure | The Corporate Rebels lay out a quick schematic of organizational evolution, from hierarchical pyramid to cooperative ecosystems.
:::
So Your Workplace Is Toxic: How Can You Fix It? | New research suggests that more than half of respondents believe they work in an unhealthy work environment, according to Knowledge@Wharton:
Has toxicity at work become the new normal? Many workers believe that it is. "I think what we are seeing is more people resigned to the fact that toxicity is a natural state of the workplace, and that is inherently problematic," says Wharton management professor Stephanie Creary.
Go read the whole thing.
---
Quote of the Day
We live on an island surrounded by a sea of ignorance. As our island of knowledge grows, so does the shore of our ignorance.
| John Wheeler
China Miéville elaborates:
The more we know, the more we know we don't know. The more of which we can speak, the more of which we cannot.
---
Elsewhere
Driverless cars working together can speed up traffic by 35 percent | The University of Cambridge reports on new research that demonstrates why autonomous cars will likely be talking to each other, and why makers of various models will have to share common protocols for car-to-car communication.