Work Futures Daily | Not Mere Accounting Units
| Employee Satisfaction = Profits | Tech Slowdown | Meet Chet | John Maynard Keynes | Bulletproof Backpacks |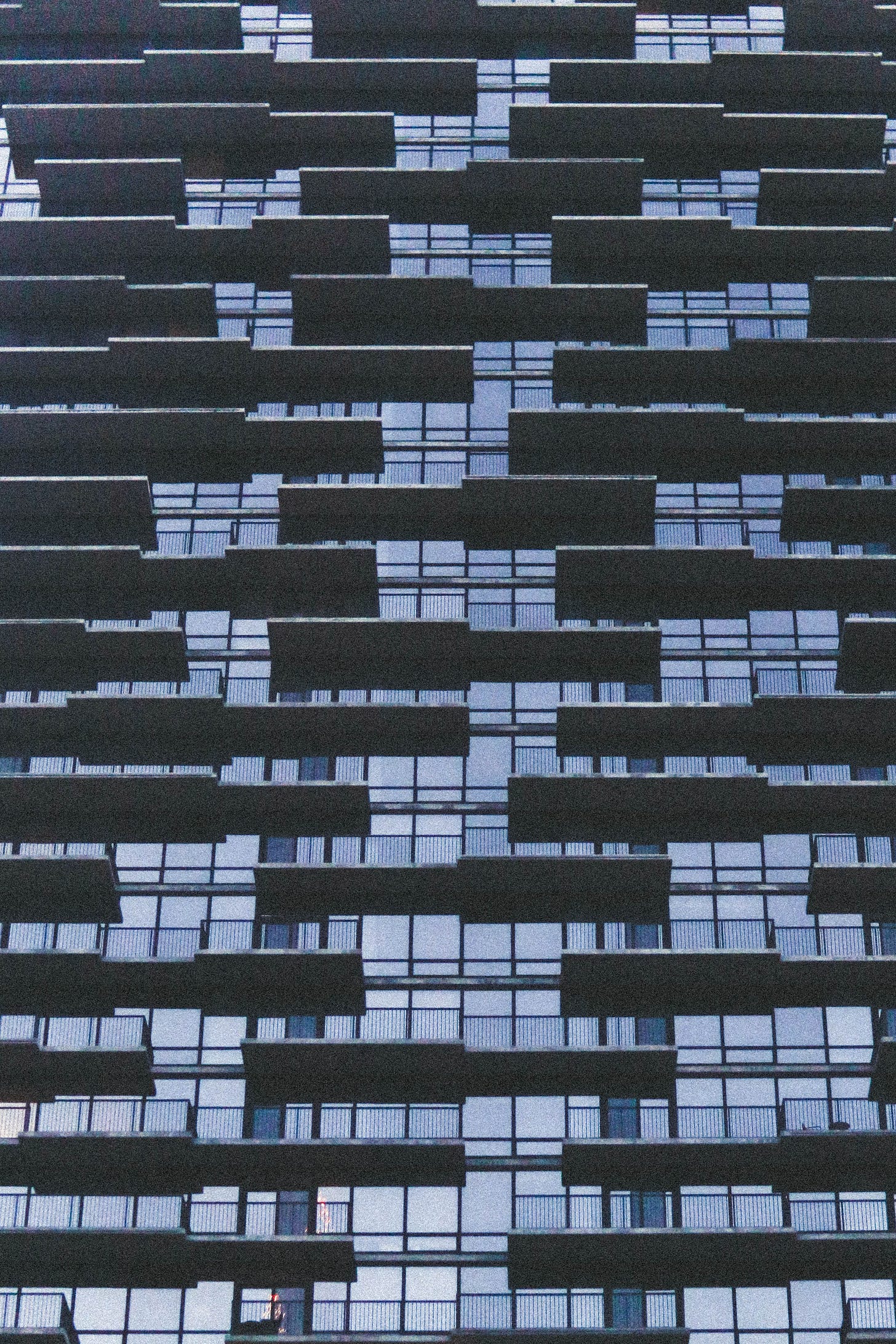 source: Parker Johnson
Beacon NY — 2019–08–06 | If I had a flag, and a flagpole to hang it on, it would be at half-mast. Or quarter-mast, which obviously should be a thing.
:::
Too busy because of planned trip to Shelter Island next week. That lifts my spirits a bit in a terrible week for the US.
:::
If you are receiving this you've probably signed up for the Work Futures Daily newsletter. You can sign up here for a free subscription. Support our work by becoming a sponsor, here. Or become a follower on Medium, here. Drop a few bucks in the hat, here, if you'd like to support our work on a one-time basis.
:::
Our new publication, On The Horizon, is dedicated to help spread greater understanding of the economics, structure, and behavior of platform ecosystems, and the corresponding reordering of business operations and organization. Sign up for the OTH weekly newsletter to be notified about new articles, interviews, events, and other news from the exploding domain of platform ecosystems.
---
Stories
The Economist turned me on to a new report, Employee Wellbeing, Productivity, and Firm Performance by Christian Krekel (London School of Economics), George Ward (MIT Sloan) and Jan-Emmanuel De Neve (Saïd Business School, University of Oxford). As the Economist noted, many American businesspeople consider 'stakeholder capitalism' a veiled form of socialist mumbo-jumbo:
The assumption is that firms which focus on stakeholders will struggle to survive in the Darwinian world of multinational business.

It is easy to be cynical about some of the language used by those who argue that employees should be treated better. One obvious example is a book called "Humane Capital" by Vlatka Hlupic, which includes a foreword by the Dalai Lama and is dedicated, portentously, "to humanity".

But there is a serious point hidden amid its grandiose statements. Too many companies operate a top-down "command and control" system, Ms Hlupic argues, when they would be better served by giving employees more freedom to make their own decisions.

However, hard-headed executives will only be won round by hard facts. A convincing case can be found in a recent paper by Christian Krekel, George Ward and Jan-Emmanuel de Neve. The study, based on data compiled by Gallup, a polling organisation, covers nearly 1.9m employees across 230 separate organisations in 73 countries.

The authors studied four potential measures of corporate performance: customer loyalty, employee productivity, profitability and staff turnover. They found that employee satisfaction had a substantial positive correlation with customer loyalty and a negative link with staff turnover. Furthermore, worker satisfaction was correlated with higher productivity and profitability.

Of course, correlation does not prove causality. It could be that working for a successful firm makes employees more contented, rather than the other way round. However, the authors cite studies of changes within individual firms and organisations which seem to show that improvements in employee morale precede gains in productivity, rather than the other way round.
I wonder about business leaders that would have thought otherwise. But this lines up with other research I've reported on recently regarding the enormous benefits of psychological safety to the organization.
I think it's amusing when the Economist suggests that a company that puts employee wellbeing first — 'In short, staff will be treated as people, not as mere accounting units' — will see great returns, but still goes on to refer to workers as 'assets'.
:::
The growth of U.S. tech job listings has slowed | Steve LeVine comments on a new Cognizant report:
Year-over-year growth in postings for occupations like data scientist, software engineer and computer scientist plunged to 9% last quarter, from 30% the first quarter, according to the latest Jobs of the Future index, produced by Cognizant and provided first to Axios.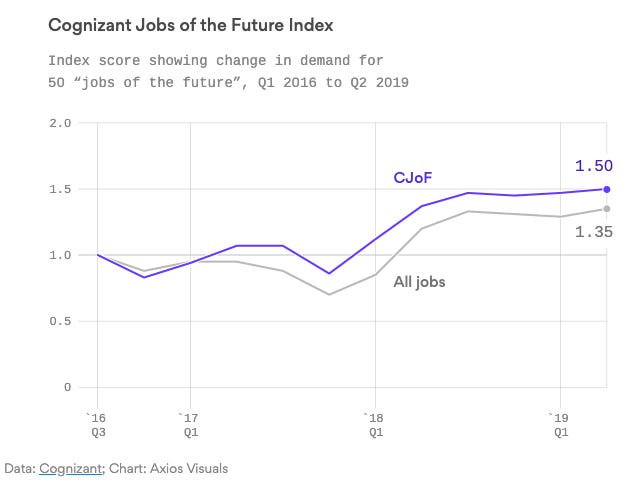 Slow-down in tech land… is that a predictor of a recession?
:::
Meet 'Chet.' His Employer Knows What Time He Woke Up Today. | Elliot Bentley and Sarah Krouse, with Illustrations by Taylor Callery. Very dystopian.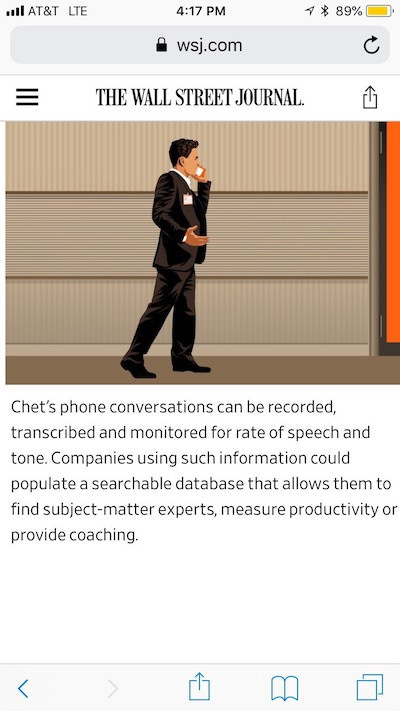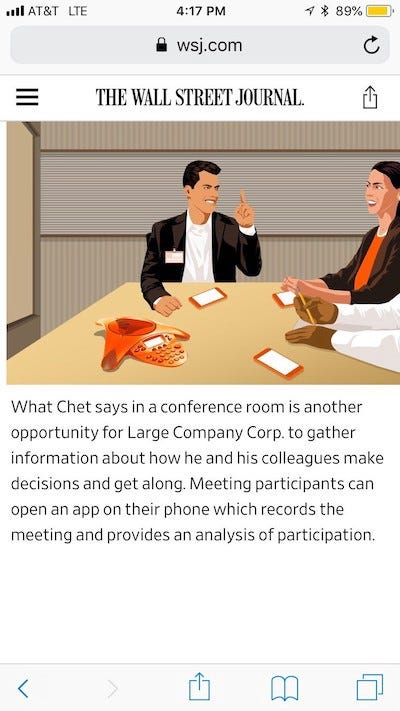 ---
Quote of the Day
Capitalism is the astounding belief that the most wickedest of men will do the most wickedest of things for the greatest good of everyone.
| John Maynard Keynes
---
Elsewhere
Bulletproof Backpacks in Demand for Back-to-School Shopping | A growing number of companies are marketing them to parents who are desperate to protect their children from gunmen. | A sad sign of the times.
_________
Originally posted on Work Futures on Medium.