Work Futures Daily | O Canada!
| AB5 Passes | Uber Layoffs | Exotic Dancers Win | Driverless Trucks | Powerpoint Is Worse Than Useless | C.S. Lewis | Climate Retreat | New Medium Pub, Marker |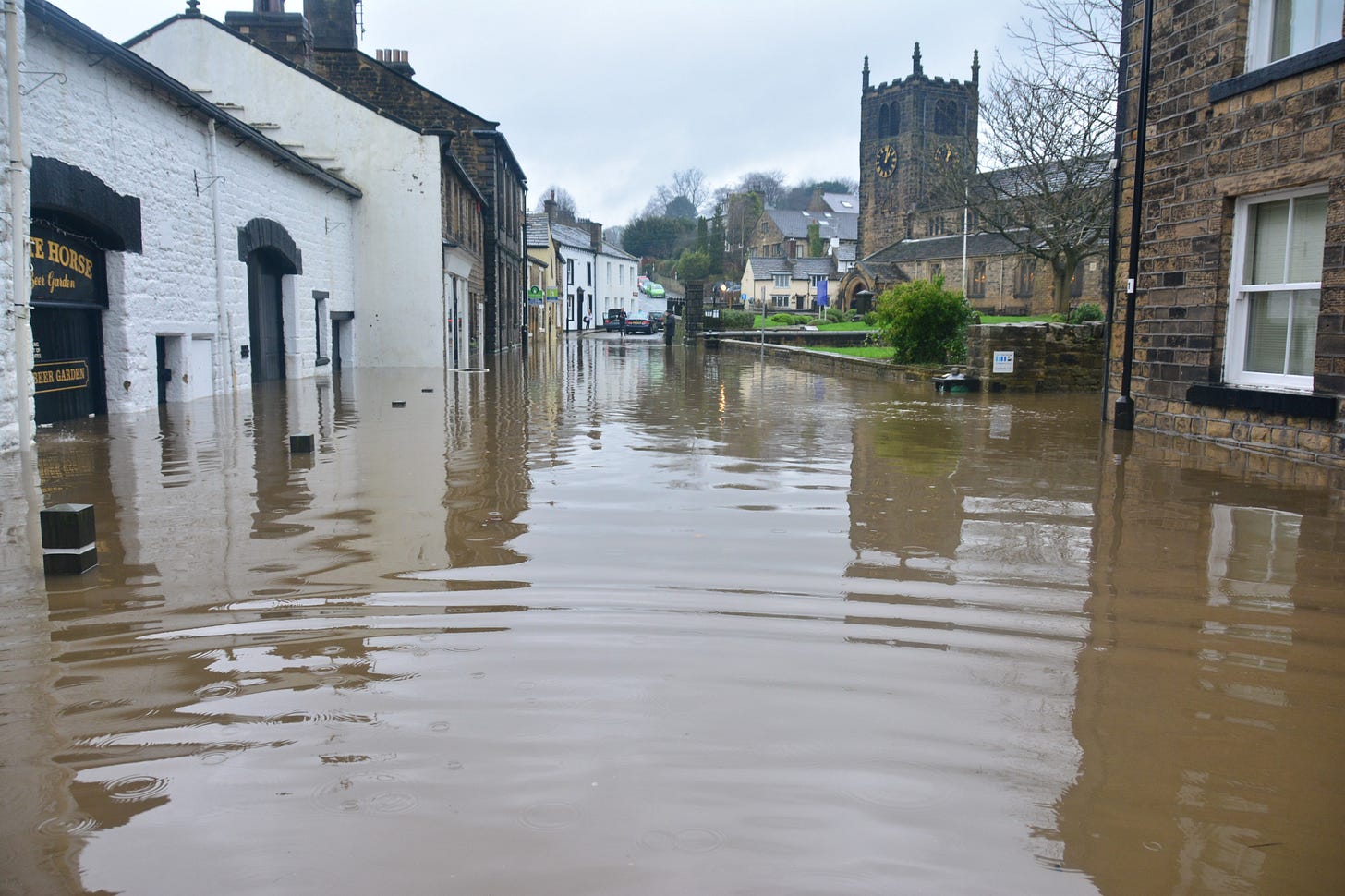 Photo by Chris Gallagher on Unsplash
Beacon NY | 2019–09–11 | I made a strategic error in taking out the air conditioners last weekend. It will be 87ºF today, so I at least have to put my office AC back in.
:::
This issue owes its title to an elsewhere piece, below, about Canada's approach to dealing with buildings in consistently flooded areas: they are establishing no-building zones, and demolishing those repeatedly flooded. Climate retreat is a necessity.
:::
Via email:
Hi there,

Our curators just read your story, Falling Back To Earth, that you submitted for review. Based on its quality, they selected it to be recommended to readers interested in Economy, Politics, and Business across our homepage, app, topic pages, and emails.

This story will be distributed as part of Medium's metered paywall, so feel free to share it with your fans using your Friend Link — this will ensure they don't see the paywall.

Thanks for writing,

Your friends at Medium
---
Stories
Senate passes AB5 gig-work bill, turning contractors into employees | AB5 bill has been passed by the California Senate. I wrote about this bill at length in Falling Back To Earth earlier this week:
The bill is based on a 2018 CA Supreme Court ruling that determines that a worker must be classified as an employee if they perform a function central to a company's business. So an accountant doing the books can be a contractor, but if your business is providing rides to passengers, the drivers are employees. Period.
The implications go far beyond ride-hailing [as Kate Conger and Noam Scheiber wrote]:
The measure could affect millions of Californians beyond ride-hail drivers, including janitors, nail salon workers and cable-television installers [and exotic dancers: see below]. And it would give momentum to an emerging consensus on the center-left that workers are entitled to a basic level of economic security that many Americans now live without.
I bet we will see similar laws in other progressive states, like New York, and Washington. Many Democrat presidential candidates are pushing for a federal law with similar principles.
:::
Meanwhile, Uber has laid off 435 employees, trying to cut costs. We'll see lots more layoffs there, I bet. The economics of platforms will have to change drastically (see Are Platforms Commons? for more on that).
:::
In somewhat related news Jennifer Carsen reports Club to pay $4.5M after exerting 'overwhelming control' over dancers it called independent:
A class of exotic dancers at a Philadelphia gentlemen's club were employees, not independent contractors, and a jury's award of $4.5 million for unpaid minimum wages and unjust enrichment was proper, the 3rd U.S. Circuit Court of Appeals said (Verma v. 3001 Castor, Inc., №18–2462 (3rd Cir. Aug. 30, 2019)).

Although each dancer signed a contract confirming she was an independent contractor, the employer exerted "overwhelming control" over the terms of the dancers' work, said the 3rd Circuit. The club established available shift times; fined dancers for tardiness; gave instructions on physical appearance and dictated hair, dress, and makeup choices; established several dance-floor rules; banned changing into street clothes before the end of shifts; and set the price and duration of all private dances.

Because "the dancers' relationship to the Club falls well on the 'employee' side of the line," the 3rd Circuit upheld the jury verdict in favor of the dancers.
This ruling is based on the current federal regulations for determining if workers are misclassified as independent contracts by their employers, not the more stringent rules of the California Supreme Court which form the basis of AB5. But Verma v. Castor has broad implications, not just for exotic dance clubs.
:::
Daimler brings driverless truck tests to public roads in Virginia | Daimler acquired a majority stake in Torc, and together they are testing level 4 autonomous trucks — capable of operating with limited human oversight in select conditions — in VA. They don't state, but presumably the 'select conditions' is exclusively highway driving.
:::
Harvard Just Discovered that PowerPoint is Worse Than Useless | Ha!
---
Quote of the Day
I am very doubtful whether history shows us one example of a man who, having stepped outside traditional morality and attained power, has used that power benevolently.
C. S. Lewis, The Abolition of Man
---
Elsewhere
Canada Tries a Forceful Message for Flood Victims: Live Someplace Else | Our northern neighbors are smarter than us:
Unlike the United States, which will repeatedly help pay for people to rebuild in place, Canada has responded to the escalating costs of climate change by limiting aid after disasters, and even telling people to leave their homes. It is an experiment that has exposed a complex mix of relief, anger and loss as entire neighborhoods are removed, house by house.
We need to accept a retreat from the coastline and flood plains, nationwide, no matter how aggressively we counter climate change because it will take hundreds of years — at the least — to return to pre-1950 temperature levels.
:::
Medium launches a new business publication, Marker, and Steve LeVine (formerly of Axios Future) has reemerged as an editor at large, there. LeVine has been a great source for me.
---
If you are receiving this you've probably signed up for the Work Futures Daily newsletter. If not, sign up here. Support our work by becoming a sponsor, here. Or become a follower on Medium, here, and click on the applause button. Drop a few bucks in the hat, here, if you'd like to support our work on a one-time basis.