Work Futures Daily | What A World
| How Are Strippers Like Uber Drivers? | DoorDash Changes Its Math | Staples Worklife | Kenneth Boulding |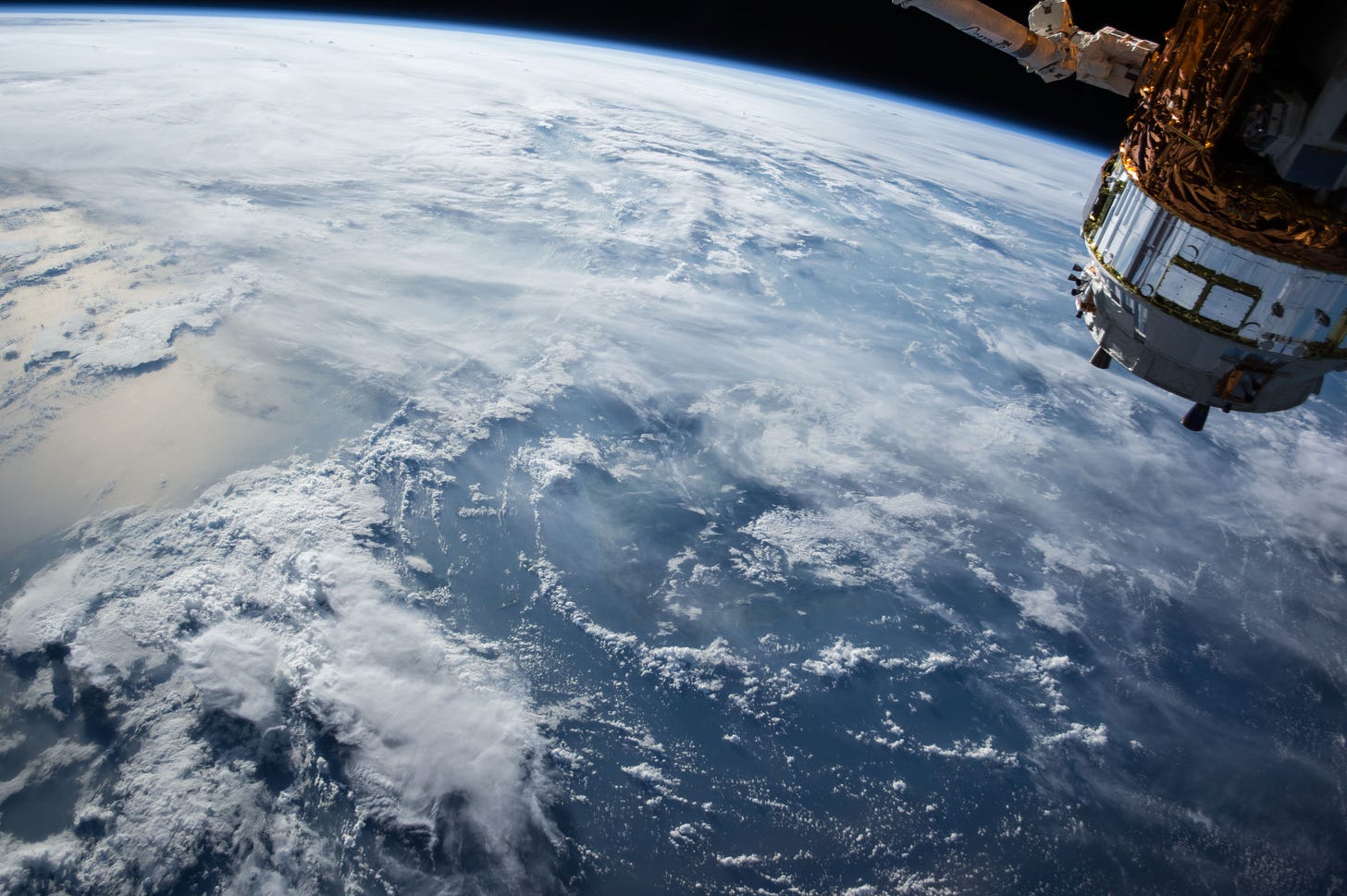 Beacon NY — 2019–07–25 | The social affordances on Medium are the principal reason I've returned. Here's an example, the notifications as I logged in today to post this Daily:

A lot of welcome feedback with human names linked to it. Thanks, readers!
:::
I must be doing something right, because I got three offers this week to write for free, in order to 'get my name out there'. This is after I complained about the practice.
What a world.
:::
If you are receiving this you've probably signed up for the Work Futures Daily newsletter. You can sign up here for a free subscription. Support our work by becoming a sponsor, here. Or become a follower on Medium, here.
:::
Our new publication, On The Horizon, is dedicated to help spread greater understanding of the economics, structure, and behavior of platform ecosystems, and the corresponding reordering of business operations and organization. Sign up for the OTH weekly newsletter to be notified about new articles, interviews, events, and other news from the exploding domain of platform ecosystems.
---
Stories
Strippers Are Doing It for Themselves | In a long examination of the working conditions of strippers — which are generally dangerous, exploitative, and underregulated — Valeriya Safronova finds parallels with ride-hailing:
Ride-sharing drivers and others challenging the labor customs of the gig economy have much to learn from strippers' experiences. Beginning in the mid-80s, such dancers were reclassified from employees to independent contractors in large numbers by clubs that followed the lead of the Mitchell Brothers O'Farrell Theater in San Francisco, according to Gregor Gall, a professor of industrial relations at the University of Leeds, who wrote "Sex Worker Union Organising: An International Study."

In 1998, a group of San Francisco dancers won $2.85 million in a settlement with the O'Farrell after suing for back wages. That was just the beginning.

"I think the strippers are the canary in the coal mine," said Michael LeRoy, a law professor at the University of Illinois at Urbana-Champaign, who studies labor and employment relations, regarding the loss of various protections.

Most clubs classify dancers as independent contractors, and this allows them to not pay employment taxes, including Social Security and Medicare, and to not offer workers' compensation for injuries on the job or health benefits. Through this classification, the clubs also do not have to pay minimum wage and overtime.

Clubs typically do not pay strippers a salary. And yet the clubs also tend to control dancers' hours, outfits, performances and the amount they can charge for private dances. "As an independent contractor, in my nine years, every single day there's something they do that's against the contract," Ms. Frances said.

For years, strippers have been filing lawsuits challenging their employment status, and in most cases the courts have sided with them. Mr. LeRoy has found that in 93 percent of rulings, the court agreed that the strippers had been misclassified. In some cases, the dancers won millions of dollars recovering wages and "stage rental fees."

"I signed on to one lawsuit," Ms. Frances said. "They paid out, and nothing changed."

A recent ruling from the California Supreme Court, in a case brought against Dynamex, a delivery service, would toughen the rules by which to assess whether someone is an independent contractor and automatically classify strippers as employees. The ruling could be codified as Assembly Bill 5, which passed in California's assembly and is awaiting review in the State Senate.

Antonia Crane, a dancer, author and writing instructor at U.C.L.A. Extension, is hoping to capitalize on the Dynamex decision. Ms.Crane, who did not want to share her age, is a founder of Soldiers of Pole, a labor movement of strippers striving to become a union. "Right now, the Supreme Court is saying, 'You don't even have to convince us,'" Ms. Crane said. "'You're employees, you have rights and the ability to organize.'"
The law should be clear: the main line of business of strip clubs is stripping, and therefore classifying strippers as independent contractors should be illegal. AB 5 could change things in California, but rulings in other states have fallen the other way, with ride-hailing drivers being classified as independent contractors, and by extension, strippers might be too.
:::
DoorDash Changes Tipping Model After Uproar From Customers | The delivery service has revamped the tipping policy 'which had effectively meant customers' tips were going to DoorDash rather than the person who delivered their meal'. As I discussed in The Starting Point and The Bottom Line for The Gig Economy, no competitive advantage for the gig companies should come at the expense of the workers.
:::
Staples has launched Worklife magazine, announced in a press release as
a quarterly magazine designed to spark conversation and serve as a resource among working professionals. Staples Worklife was created as an extension of the Staples® brand transformation introduced earlier this year and will be delivered digitally and in print. The magazine is designed for professionals who see their work as more than just a job but rather as a fulfilling career fueled by purpose and people.

[…]

The inaugural issue includes an interview with bestselling author Daniel Pink who shares his tips on motivation mistakes and how to correct them. Additional articles in the premiere issue include: "Under Pressure," tactics for calming your company culture; "Making Peace," a guide to managing workplace conflict; and a recurring feature called "The Decider," a flowchart that in this issue will help you answer the question — do I really need to go to that meeting?
As noted, Staples involved in a brand transformation initiative, and this seems like a start.
Staples had an interesting coworking partnership going with Workbar in the Boston area which ended early this year, and has led to the creation of Staples' own Staples Studios in the former three Workbars located within Staples stores.
I still think coworking is a possible angle for Staples, since the company owns or rents a great deal of retail space, and in at least some of those 1220 US stores coworking could fit in pretty well, especially with the new worklife positioning. Might be better positioned as a coworking start-up with the rights to build out in Staples stores and elsewhere. And of course, they could showcase those Worklife brands, like Union&Scale furniture and decor.
I'll keep an eye on this.
---
Quote of the Day
The human condition can almost be summed up in the observation that, whereas all experiences are of the past, all decisions are about the future. It is the great task of human knowledge to bridge this gap and to find those patterns in the past which can be projected into the future as realistic images.
| Kenneth Boulding
---
Elsewhere
OpenTable now offers delivery with help from Uber Eats and Grubhub | OpenTable is adapting to the era of food delivery:
As of today, you can use OpenTable's updated iOS app to book dinner reservations or have your food delivered. OpenTable announced that it's partnering with Uber Eats, Caviar and Grubhub to offer meal delivery from over 8,000 restaurants in 90 cities across the US.
:::
5 facts about the state of the news media in 2018 | Michael Barthel offers some stark numbers from the Pew Research Center:
1️⃣ U.S. newspaper circulation reached its lowest level since 1940
[See related story: Over 2000 American Newspapers Have Closed in Past 15 Years ]
2️⃣ Cable news was a bright spot in another down year for the U.S. news media industry's economic fortunes.

3️⃣ Digital ad revenue has grown exponentially, but a majority goes to Facebook and Google rather than to publishers

4️⃣ The audience for local TV news has steadily declined.

5️⃣ Traffic to news websites seems to have leveled off.
If you just connect the dots we'll be down to newspapers in only the largest 10–20 US cities and three or so national newspapers (NY Times, Washington Post, Wall Street Journal). No one has figured out how to do local in the new century, for papers, TV, or any medium, really. And still, we are drowning in news.