Work Futures Daily | Without Handrails
| Matsutake As Parable | Stakewashing | Wellness Doesn't | Likability Trap | Henry Mintzberg | Trumponomics | Ghost Kitchens | Airport Traffic |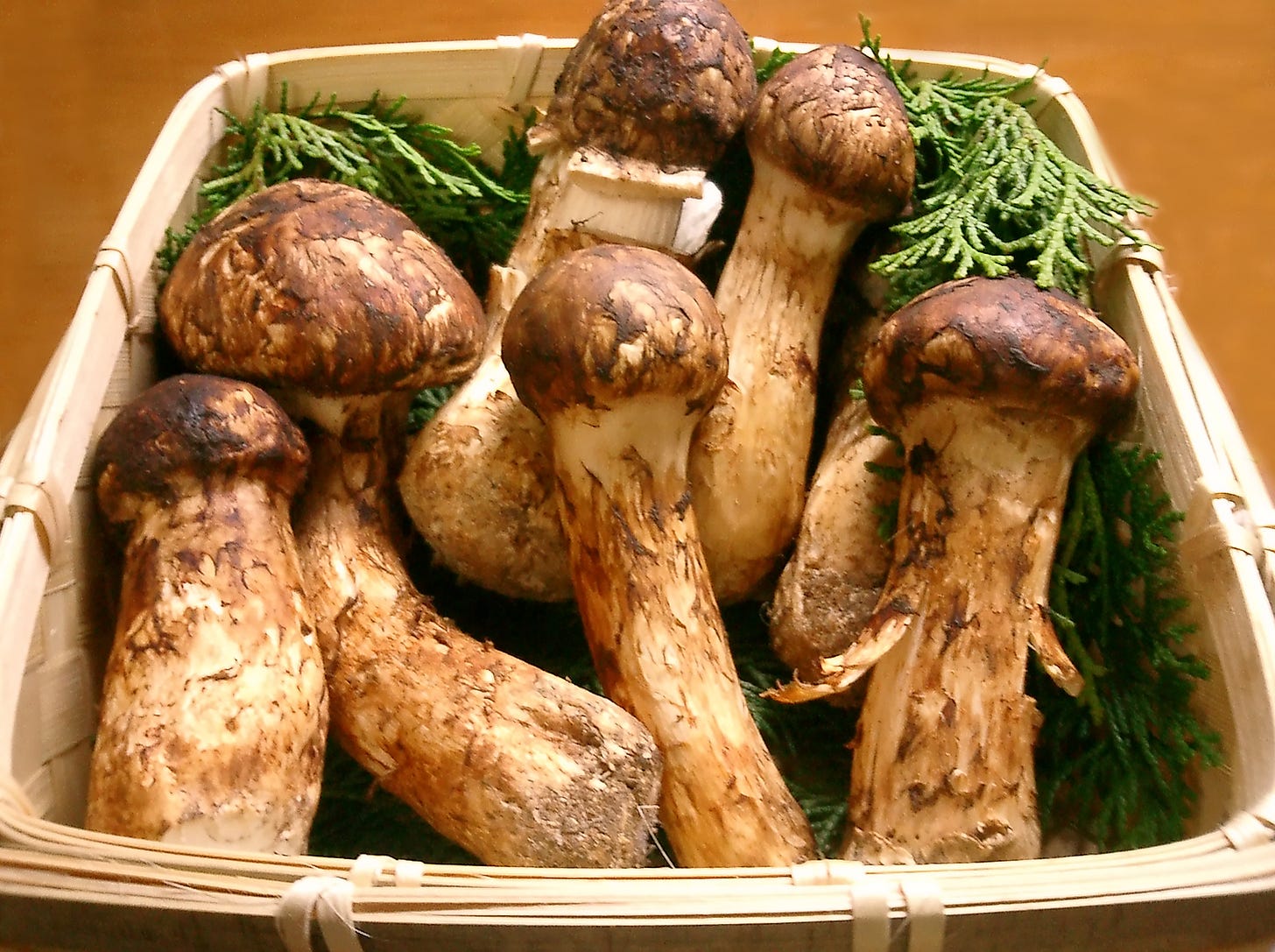 Beacon NY — 2019–08–04 | Back in Beacon. It hasn't changed much in a week, but I have (see below).
:::
Reading The Mushroom At The End Of The World by Anna Lowenhaupt Tsing. Perhaps the best work in ecology economics I've encountered. I will be writing about it in depth once I've finished… although 'finished' is probably the wrong word. Oh, and you'll learn a lot about the matsutake mushroom.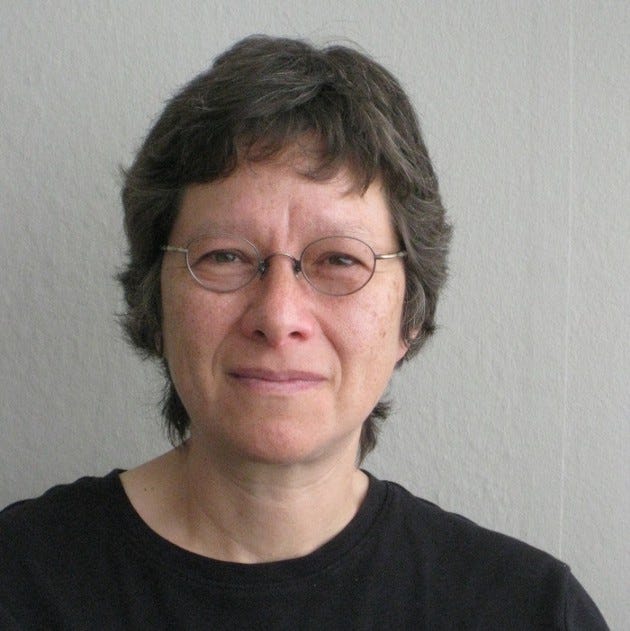 Anna Lowenhaupt Tsing
Tsing wrote:
This book is not a critique of the dreams of modernization and progress that offered a vision of stability in the twentieth century; many analysts before me have dissected those dreams. Instead, I address the imaginative challenges of living without those handrails, which once made us think we knew, collectively, where we were going.
Here's what Ursula Le Guin said about the work:
Scientists and artists know that the way to handle an immense topic is often through close attention to a small aspect of it, revealing the whole through the part. In the shape of a finch's beak we can see all of evolution. So through close, indeed loving, attention to a certain fascinating mushroom, the matsutake, Anna Lowenhaupt Tsing discusses how the whole immense crisis of ecology came about and why it continues. Critical of simplistic reductionism, she offers clear analysis, and in place of panicked reaction considers possibilities of rational, humane, resourceful behavior. In a situation where urgency and enormity can overwhelm the mind, she gives us a real way to think about it. I'm very grateful to have this book as a guide through the coming years.
:::
If you are receiving this you've probably signed up for the Work Futures Daily newsletter. If not, you can sign up here for a free subscription. Support our work by becoming a sponsor, here. Or become a follower on Medium. Drop a few bucks in the hat, here, if you'd like to support our work on a one-time basis.
---
Stories
Leading US bosses drop shareholder-first principle | Simon Goodley and Rupert Neate report on a new wrinkle in the business sector, indicated by the Business Roundtable adopting a new mantra for business:
The bosses of 181 of the US's biggest companies have changed the official definition of "the purpose of a corporation" from making the most money possible for shareholders to "improving our society" by also looking out for employees, caring for the environment and dealing ethically.

The radical change to the mantra of corporate America comes after decades of following Nobel Prize-winning economist Milton Friedman's philosophy, which dates from 1970, that "the social responsibility of business is to increase its profits".

Big business bosses signing up to the change by the influential Business Roundtable (BRT) lobby group include Jeff Bezos, the founder and chief executive of Amazon (and the world's richest person), the Apple boss, Tim Cook, and Jamie Dimon, chairman and CEO of Wall Street bank JPMorgan.

The change follows mounting public and political anger at the yawning gap between rich and poor in the US and across the world. Many of the leading contenders for the 2020 Democratic party presidential nomination, including Elizabeth Warren and Bernie Sanders, have attacked the rocketing pay of business leaders and called for a rethink about the purpose of business together with better pay and protections for workers.
The piece takes a strange angle, noting the salary of every CEO quoted, as opposed to, say, their age. The authors are stressing that these CEOs are all massively overpayed as an aspect of the pay inequality baked into the world's economy.
In Shareholder Value Is No Longer Everything, Top C.E.O.s Say, David Gelles and David Yaffe-Bellany get to the heart of things, focusing attention on what the CEOs did not get into:
There was no mention at the Roundtable of curbing executive compensation, a lightning-rod topic when the highest-paid 100 chief executives make 254 times the salary of an employee receiving the median pay at their company. And hardly a week goes by without a major company getting drawn into a contentious political debate. As consumers and employees hold companies to higher ethical standards, big brands increasingly have to defend their positions on worker pay, guns, immigration, President Trump and more.

"They're responding to something in the zeitgeist," said Nancy Koehn, a historian at Harvard Business School. "They perceive that business as usual is no longer acceptable. It's an open question whether any of these companies will change the way they do business."

The Business Roundtable did not provide specifics on how it would carry out its newly stated ideals, offering more of a mission statement than a plan of action. But the companies pledged to compensate employees fairly and provide "important benefits," as well as training and education. They also vowed to "protect the environment by embracing sustainable practices across our businesses" and "foster diversity and inclusion, dignity and respect."
It's a smokescreen, of a specific new sort. Let's call it stakewashing: widening the list of stakeholders in business to include employees and the community, pledging to protect the environment, be more diverse, etc. etc., while actually not changing a thing, operationally. Let's see if the stock buybacks end, or if they commit to higher salaries.
:::
What Wellness Programs Don't Do for Workers | Charlotte Lieberman debunks the conventional thinking about wellness programs:
A recent study examining over 30,000 employees at a U.S. warehouse found that those exposed to a workplace wellness program reported no significant differences in absenteeism, healthcare spending, or job performance than those who were not — though they did report greater rates of some positive health behaviors, like engaging in regular exercise.

In fact, another recent study suggests that corporate wellness offerings may resonate more with already-healthy employees, and even alienate those who are dealing with health issues in the first place, mental or physical. Consider that 97% of large American companies (5,000+) offer employee assistance programs (EAPs) to workers seeking support from a mental health professional. Given the climbing prevalence of mental health issues in the U.S., you might assume employees are putting EAP benefits to good use. However, a recent EAP industry trends report shows that only 6.9% of people actually use them.
:::
How Women Can Escape the Likability Trap | Joan Williams summarizes how much harder it is for women in business:
In their study of female entrepreneurs, the social scientists Matthew Lee and Laura Huang found that venture capitalists were more likely to fund companies led by women if those companies were presented as having a social impact. This provides a "cover" that helps women overcome the perceived mismatch between the stereotypes of the good, community-focused woman and the hard-driving entrepreneur.

Other research finds that women make a similar finesse while negotiating. Women who negotiate as hard as men do tend to be disliked as overly demanding. So they use "softeners" in conversation. ("It wasn't clear to me whether this salary offer represents the top of the pay range.") When Sheryl Sandberg negotiated for what no doubt was an outlandishly high compensation package at Facebook, she told Mark Zuckerberg: "Of course you realize that you're hiring me to run your deal teams, so you want me to be a good negotiator. This is the only time you and I will ever be on opposite sides of the table." She turned a salary negotiation (competitive and ambitious) into a touching testimony of team loyalty.

Isn't this all a bit revolting? Here's what works for men negotiating for a higher salary: I have another offer, and I need you to match it. Why should women have to do something different?

They shouldn't.
The kicker:
This is all a lot of hard work, and it's work that men don't have to do. Men, to be successful, just need to master and display masculine-coded traits; women, to be successful, need to master both those and some version of feminine-coded traits that do not undercut their perceived competence or authenticity. That's a lot trickier.
---
Quote of the Day
An effective organization is a community of human beings, not a collection of human resources.
| Henry Mintzberg
---
Elsewhere
U.S. Steel plans to lay off hundreds of workers in Michigan | Uh-oh. Trumponomics.
:::
The Rise of the Virtual Restaurant | A lot of players in the biggest trend in food: ghost kitchens.
:::
Ride Sharing Adds to the Crush of Traffic at Airports | Ride-hailing cars are forcing airports to rethink staging areas for picking up and dropping off passengers.
:::
Originally published on Work Futures on Medium.