Work Futures Minipost - A Definite No
| Less Work | Boomerang Employees | Email Autocomplete | Giving Up | Charles Eames | The 90% Rule | The New Dropbox |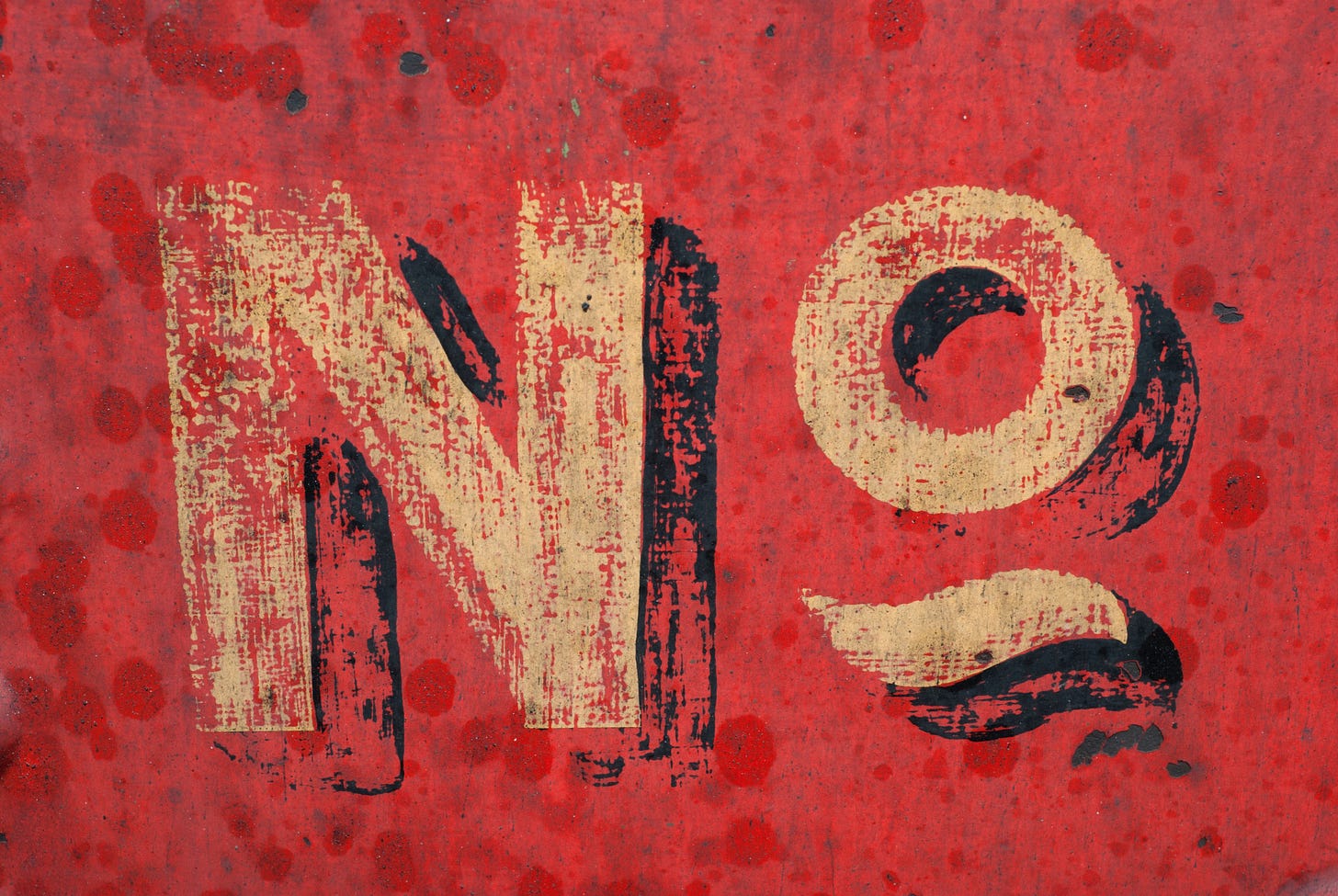 Beacon NY - 22019-06-18 — I fell back into my work groove yesterday after two weeks in Europe, or maybe a better metaphor is jumping onto the back of a fast-running animal and holding on for dear life.
:::
I owe the title of this issue to Greg McKeown, whose 90 Percent Rule is described by Susan Shain, in the Elsewhere section.
:::
If you're getting this you probably signed up at workfutures.org (or one of its predecessors) or stoweboyd.com. If someone forwarded this to you, sign up here. Feel free to pass this along to others.
Consider becoming a paid sponsor to support our work, and to receive in-depth investigative reporting and discounts to other events, reports, and activities.
And paid sponsors gain access to our new members community. Visit members.workfutures.org to request a trial membership.
:::
Our new publication, On The Horizon, is dedicated to help spread greater understanding of the economics, structure, and behavior of platform ecosystems, and the corresponding reordering of business operations and organization. Sign up for the OTH weekly newsletter to be notified about new articles, interviews, events, and other news from the exploding domain of platform ecosystems.
---
Stories
Belabored Podcast #177: More Hours for What We Will, with Will Stronge | Sarah Jaffe and Michelle Chen podcast:
What if the best thing we could do for ourselves, the planet, and even the places where we work was—to do less work?
I like Will Stronge and the work at Autonomy. The argument that working less is good for the climate has real potential.
:::
Say Hello, Wave Goodbye: How Off-Boarding Builds Organisational Resilience | Cathryn Barnard says the unthinkable:
If continuous turnover is the new normal, what can be done to avoid losing key talent?

One super-effective approach is to leave the door open for exiting workers to return.

We've entered a new age of the boomerang employee.
The boomerang employee is a beautiful metaphor.
:::
Email Autocomplete Is Sucking the Life Out of Communication | Emily Reynolds wonders if allowing algorithms to generate our email responses is draining the humanity out of our work lives.
:::
Why Giving Up Is Sometimes the Best Way to Solve a Problem | Tim Herrera digs into the question of when to give up on solving some problem:
Rather than fighting tooth and nail to find the "correct" solution to the problem in front of you, sometimes it's worth the risk of looking foolish to ask: Why are we even trying to solve this problem, anyway?
---
Quote of the Day
Never accept work where you're not learning.
| Charles Eames
---
Elsewhere
How to, Maybe, Be Less Indecisive (or Not) | Susan Shain explores indecision, and offers a few approaches to coping with decision-making overload, like Greg McKeown's 90 Percent Rule:
This involves evaluating an opportunity on a scale from 0 to 100. If your interest falls anywhere below 90 percent, reduce its score to zero and reject it.
:::
The New Dropbox: A Pivot, More than an Upgrade | I take a look at the new Dropbox:
Dropbox has released an early version of a 'New Dropbox', one that will reposition Dropbox from a file sync-and-share appliance — a product space that is rapidly being commoditized — and instead shifting toward a new center of gravity, as a content-centric work management utility.