Work Futures Minipost - A No-Win Situation
| HR Lies | Gigging While Gigging | Bad Interviews | Future of Work Disconnect | Kevin Kelly |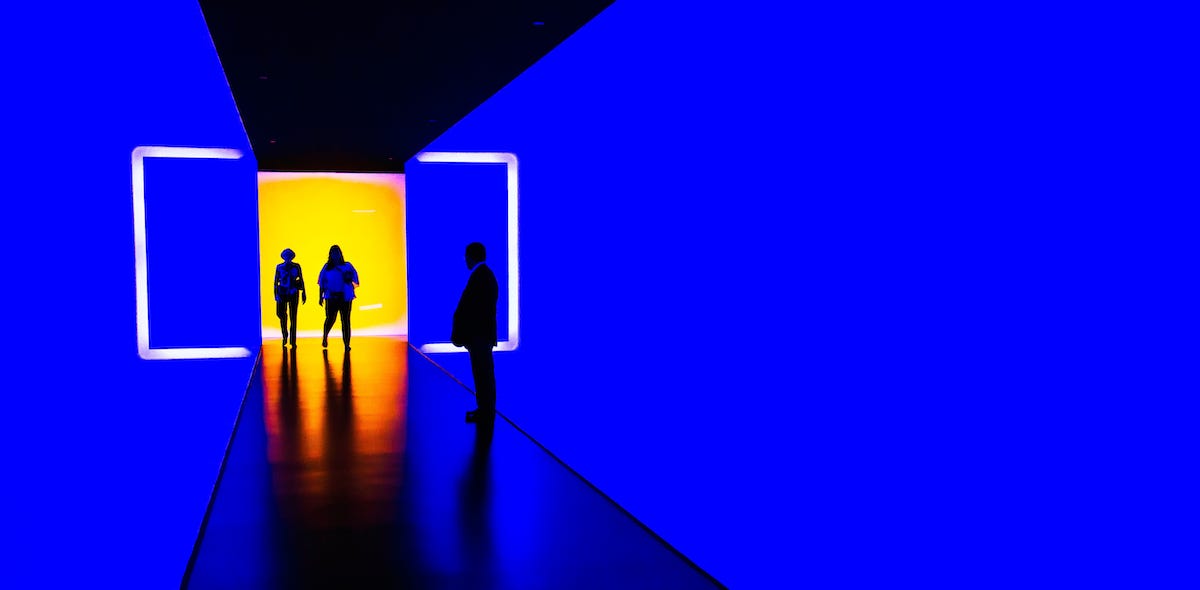 Beacon NY - 2019-05-30 — I recently pulled up Kevin Kelly's Futurist's Dilemma post in a conversation. Kelly said 'a futurist can't win'. See his quote of the day below.
:::
This is a summary of a longer post at workfutures.substack.com. Feel free to share it with others.
Consider becoming a paid sponsor to support our work, and to receive in-depth investigative reporting and discounts to other events, reports, and activities.
And paid sponsors gain access to our new members community. Visit members.workfutures.org to request a trial membership.
:::
Our new publication, On The Horizon, is dedicated to help spread greater understanding of the economics, structure, and behavior of platform ecosystems, and the corresponding reordering of business operations and organization. Sign up for the OTH weekly newsletter to be notified about new articles, interviews, events, and other news from the exploding domain of platform ecosystems.
---
Stories
What Really Helps Employees to Improve (It's not Criticism) | Knowledge@Wharton wrote about Marcus Buckingham's recent keynote at the Wharton People Analytics Conference, where he called most of the premises of HR 'lies':
In Nine Lies About Work, Buckingham and [Ashley] Goodall argue that corporations' increasing insistence that people be well-rounded and accept others' feedback comes from the desire of top leaders to achieve simplicity and order. While this desire is understandable, they write, it "easily shades into a desire for conformity." Before long, that conformity threatens to extinguish individuality.
:::
Uber Drivers Seek Extra Cash Working for House Flippers | Will Parker and Cameron McWhirter report on gigging while gigging, where house-flipping companies pay Uber and Lyft drivers to take pictures of dilapidated houses.
:::
5 dumb hiring trends | Anisa Purbasari Horton pulls five useless categories of interview methods, like unstructured interviews, which introduce all sorts of bias into hiring.
:::
Ongoing survey: The future of work | MIT Technology Review shared results of a survey, and these two questions demonstrate a huge disconnect in how companies are supposedly 'preparing' for the future of work. As just one example, creativity is called out as a skill for the future by 36% in the bottom chart, but there is no obvious creativity-oriented initiative in the top chart. 'Everybody be creative!' probably won't work.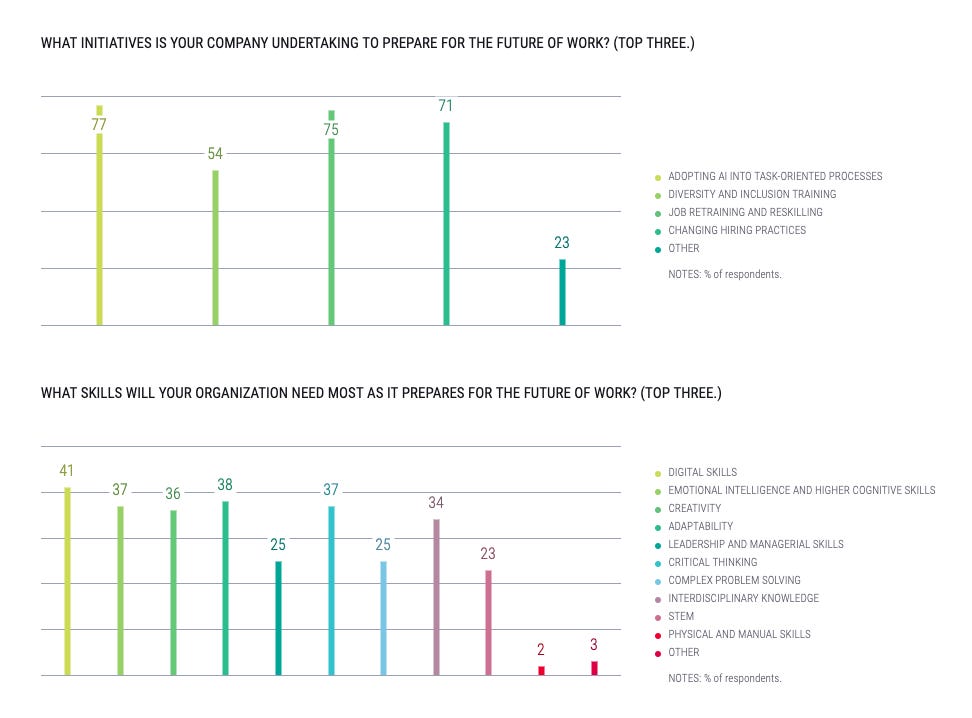 ---
Quote of the Day
[Arthur C] Clarke says that if you find a prediction reasonable, then it is probably wrong, because the future is not reasonable; it is fantastic! But if you could return from the future with the exact truth about what will happen, no one would believe you because the future is too fantastic! By fantastic he means issuing from the realm of fantasy and the imagination — beyond what we expect.

This is the futurist's dilemma: Any believable prediction will be wrong. Any correct prediction will be unbelievable. Either way, a futurist can't win. He is either dismissed or wrong.
| Kevin Kelly, The Futurist's Dilemma
---
Elsewhere
A post from On The Horizon, The Limits of Digital: Ideas, Creativity, and Cultural Reformation is being promoted on Medium:
Our curators just read your story, The Limits of Digital: Ideas, Creativity, and Cultural Reformation, that you submitted for review. Based on its quality, they selected it to be recommended to readers interested in Artificial Intelligence, Economy, Productivity, and Work across our homepage, app, topic pages, and emails.

This story will be distributed as part of Medium's metered paywall, so feel free to share it with your fans using your Friend Link — this will ensure they don't see the paywall. Your Friend Link is: https://medium.com/p/the-limits-of-digital-ideas-creativity-and-cultural-reformation-27d96196f29a?source=email-5ca7a56598a7--writer.postDistributed&sk=64e5dc29ba3252d86258008799ae7b83
:::
Bernie Sanders backs 2 policies to dramatically shift corporate power to U.S. workers | Jeff Stein reports on new ideas from Presidential candidates eBernie Sanders about making business for democratic and egalitarian:
Sanders said his campaign is working on a plan to require large businesses to regularly contribute a portion of their stocks to a fund controlled by employees, which would pay out a regular dividend to the workers. Some models of this fund increase employees' ownership stake in the company, making the workers a powerful voting shareholder. The idea is in its formative stages and a spokesman did not share further details.

Sanders also said he will introduce a plan to force corporations to give workers a share of the seats on their boards of directors. Sen. Elizabeth Warren (D-Mass.), another 2020 presidential candidate, proposed a similar idea last year.