Work Futures Minipost - No Pride and No Love
| Work Peak | Work is like Water | Beware Fiverr | Microsoft Bans Slack | On-Demand Work Platforms | Anthony Bourdain | Gmail Hangouts Chat |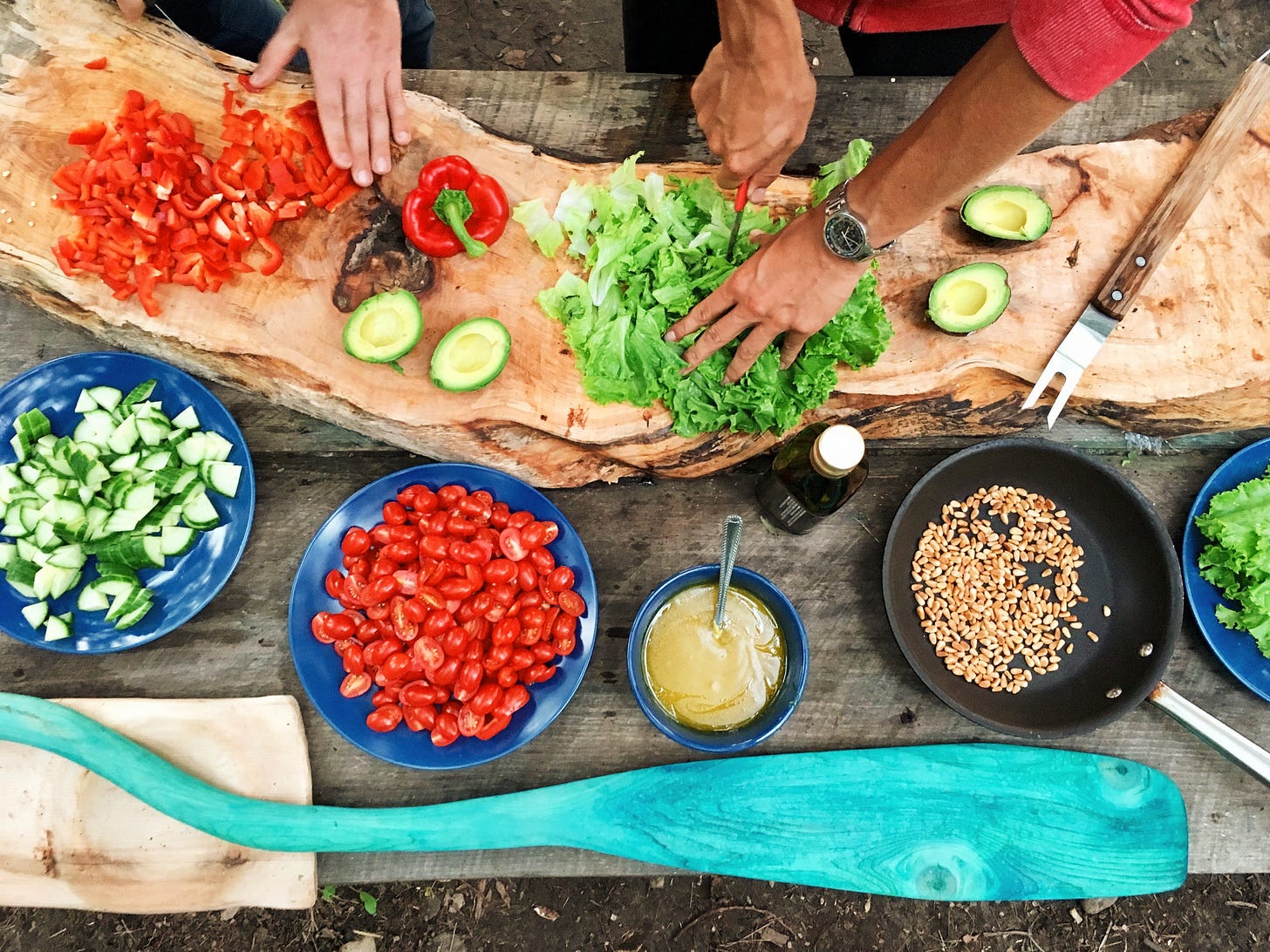 Beacon NY - 2019-06-26 — I missed a day yesterday. Too much work backed up from my daring to take a vacation.
:::
Anthony Bourdain whose birthday was the other day is responsible for this issue's title. I miss him.
:::
If you're getting this you probably signed up at workfutures.org (or one of its predecessors) or stoweboyd.com. If someone forwarded this to you, sign up here. Feel free to pass this along to others.
Consider becoming a paid sponsor to support our work, and to receive in-depth investigative reporting and discounts to other events, reports, and activities.
And paid sponsors gain access to our new members community. Visit members.workfutures.org to request a trial membership.
Actually, can you do me a favor? Could you send this issue of Work Futures Daily to ten of your friends? I'd like to drive more subscriptions, and you could help me accomplish that.
:::
Our new publication, On The Horizon, is dedicated to help spread greater understanding of the economics, structure, and behavior of platform ecosystems, and the corresponding reordering of business operations and organization. Sign up for the OTH weekly newsletter to be notified about new articles, interviews, events, and other news from the exploding domain of platform ecosystems.
---
Stories
Your Work Peak Is Earlier Than You Think | Arthur Brooks ponders an existential question after overhearing (on a plane trip) a well-known and accomplished man bemoan his sense of having become irrelevant. Brooks asks,
Can I really keep this going? I work like a maniac. But even if I stayed at it 12 hours a day, seven days a week, at some point my career would slow and stop. And when it did, what then? Would I one day be looking back wistfully and wishing I were dead? Was there anything I could do, starting now, to give myself a shot at avoiding misery—and maybe even achieve happiness—when the music inevitably stops?
Once you read the article, you will understand when I say that I have transitioned to thinking of myself as a teacher slowly walking down the hill, chatting with others, and not the young adventurer charging up the hill, pushing others aside, looking for worlds to conquer.
:::
Work Is Like Water | Karen Rinaldi muses about work intruding into private life, like her experience of a conference call on the beach cutting into a surf lesson:
When I am in the ocean and surfing, I am fully human. When work pushes past the tide line and blends with my salty haven — a conference call on the beach, for example — what do I become? What am I if I am not a human being in the fullest sense of the word?
:::
We hired Fiverr workers to write about Fiverr's IPO | Alison Griswald writes about an oddball researchish project, using ultra-low-cost Fiverr gig workers to write about the Fiverr IPO. The results were terrible: the five dollar offer led to an article plagiarized from MarketWatch and TechCrunch, for example. The bottom line:
On Fiverr, you get what you pay for.
:::
No Slack for you! Microsoft puts rival app on internal list of 'prohibited and discouraged' software | Nat Levy and Todd Bishop comment on the not-too-surprising fact that Microsoft doesn't want its employees using Slack. After all, the two companies are direct competitors in the work chat marketplace. But the prohibition is principally driven by security concerns.
:::
The Present and Future of On-Demand Work Platforms | I took a look on Mary Meeker's Internet Trends deck, and gleaned some facts about on-demand work platforms:
A recent NPR/Marist poll suggests that 20% of US jobs are filled by contractors, workers that are hired on to a particular project, for a specific period of time, or on a discontinuous basis, and not as full-time, permanent employees. This ranges from Uber drivers to your cleaning lady, and also includes highly skilled-knowledge workers in tech companies. More than 120,000 of Google workers are contractors, compared with just over 100,000 full-time employees. This trend is growing, and not going to go away. Yes, there will have to be major social readjustments — since these contractors generally receive no benefits, and are skimping on saving for retirement — but the economic rationale for workforce agility and flexibility for employers currently holds sway.
---
Quote of the Day
Bad food is made without pride, by cooks who have no pride, and no love.
| Anthony Bourdain
---
Elsewhere
Hangouts Chat coming to Gmail as Hangouts Meet adds live captioning & public streams | Google wants to fight slack by bring work chat to the G Suite mail experience. That's a good idea, but why not for all Gmail?