Work Futures Update | A Secret Order
| CSR | Women and Men | Pay Cuts | JPMorgan | Postmates | Instacart | Avoid Email If You Need A 'Yes' |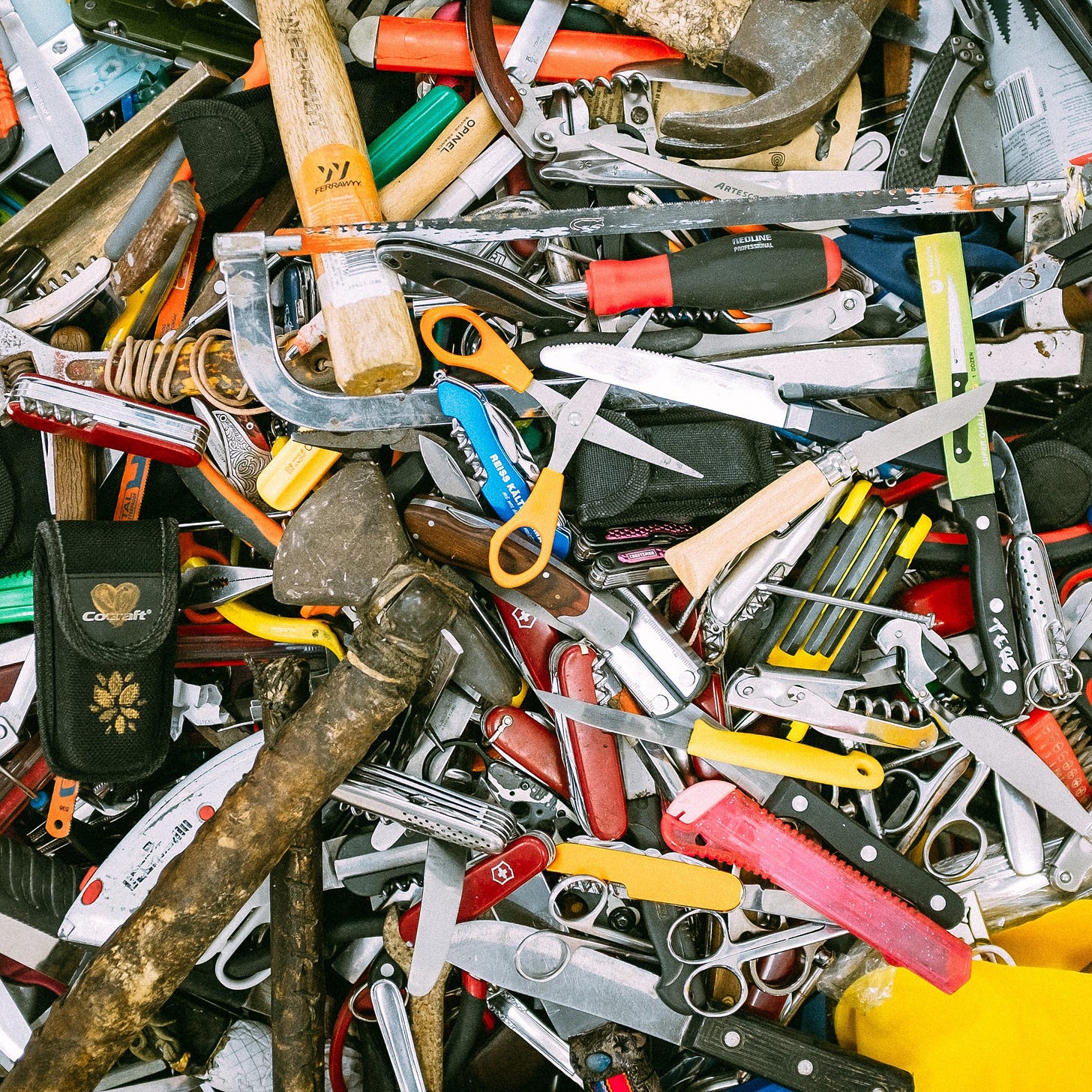 Photo by Ashim D'Silva on Unsplash
2020–04–02 Beacon NY | I am offering a bunch of snippets in this issue because I have too much material and too little time.
:::
Changing the name to 'Work Futures Update' because I can't even keep to a weekly schedule.
---
Quote of the Update
In all chaos there is a cosmos, in all disorder a secret order.
| Carl Jung
I hope he's right.
---
Stories
A great many large companies talk about having a social purpose and set of values, or about how much they care for their employees and other stakeholders. Now is the time for them to make good on that commitment.
| Mark Kramer, Coronavirus Is Putting Corporate Social Responsibility to the Test
:::
The real problem is not a lack of competent females [for leadership roles]; it is too few obstacles for incompetent males, which explains the surplus of overconfident, narcissistic, and unethical people in charge.

[…]

Twenty-first century leadership demands that leaders establish an emotional connection with their followers, and that is arguably the only reason to expect leaders to avoid automation.
| Tomas Chamorro-Premuzic and Cindy Gallop, 7 Leadership Lessons Men Can Learn from Women
:::
we're being asked to choose our own pay cuts | Alison Green of Ask A Manager gets asked
In the wake of COVID-19, my large company has been told that "tough decisions" are ahead, and that they would first start by asking us to to take voluntary pay cuts. The more of a pay cut that everyone takes, the fewer people will need to be laid off.

Here's the catch — we get to pick the pay cut.
Green doesn't like it — there are too many ways it can go wrong: inequities, the implicit loyalty test, backlash against people with many dependents, and so on. But she doesn't ask the (obvious?) question: does the company let people decide how much they are getting paid, before coronavirus? I bet not.
:::
JPMorgan Announces New Diversity Push | Emily Flitter looks into new efforts at JPMorgan:
JPMorgan Chase is increasing its efforts to diversify its work force and customer base after a Dec. 11 New York Times report showed a black customer and a black employee each struggling to gain access to the same opportunities as their white peers at the country's largest bank.

In a memo to employees on Tuesday, Gordon Smith and Daniel Pinto, JPMorgan's acting co-chief executive officers, said the bank was making diversity training mandatory for all employees and would pay more attention to employee complaints. They said the bank would expand the recruiting team dedicated to hiring people of color, make a greater effort to hire vendors run by minorities and work harder to provide customers with access to its full range of products.
Many observers — like Heather McCulloch, the executive director of Closing the Women's Wealth Gap, says this is just 'more of the same' and not the deep change that's needed.
JPMorgan is the nation's largest lender.
:::
Postmates couriers are employees, New York appeals court finds | Jennifer Carsen
An appeals court in New York has concluded that Postmates couriers are employees entitled to unemployment insurance (In re Vega, №13 (State of New York Court of Appeals, March 20, 2020)).

Postmates, according the court, is a delivery business that uses a website and smartphone application to dispatch couriers to pick up goods from local restaurants and stores and deliver them to customers in cities across the United States. Couriers are required to undergo a background check before starting work and are paid 80% of the fees customers pay to Postmates; Postmates pays the couriers even when the fees are not collected from customers.

The court concluded that "Postmates exercised control over its couriers sufficient to render them employees rather than independent contractors operating their own businesses." The company could not operate without the couriers, whose delivery assignments are controlled by Postmates. If a courier becomes unavailable, Postmates (rather than the courier, the court emphasized) finds a replacement. Additionally, "[t]he couriers' compensation, which the company unilaterally fixes and the couriers have no ability to negotiate, are paid to the couriers by Postmates" and Postmates "bears the loss when customers do not pay."
The gig economy house of cards is slowly falling apart.
:::
Instacart updates benefits and policies as workers threaten strike | Krishna Thakker reports:
Some Instacart gig workers are planning to strike Monday over a lack of safety measures by the company, according to reports and a letter posted by Gig Workers United, the organization that has called for the strike. Workers who participate will refuse to accept any orders until the company gives them $5 hazard pay and a default tip of 10% per order, free safety gear like hand sanitizer and disinfectant wipes, and extended paid leave for those with pre-existing conditions who have been advised not to work, according to the letter.

Over the weekend, Instacart beefed up its worker benefits package. It extended the deadline for its 14-day paid leave policy that covers hourly and full-time shoppers diagnosed with COVID-19 or quarantined an extra 30 days, to May 8. It also added a bonus system for in-store shoppers, introduced contactless alcohol delivery, retooled its tipping function to remove the no-tip option and announced it will begin distributing hand sanitizer to workers who request it.
The workers went on strike anyway, saying the measures were too little.