Work Futures Update | System-wide Weakness
| Megan Tobias Neely | More Elbow Room | Self-Managed Self-Management | Viral Flows | 30% Don't Take Problems To HR |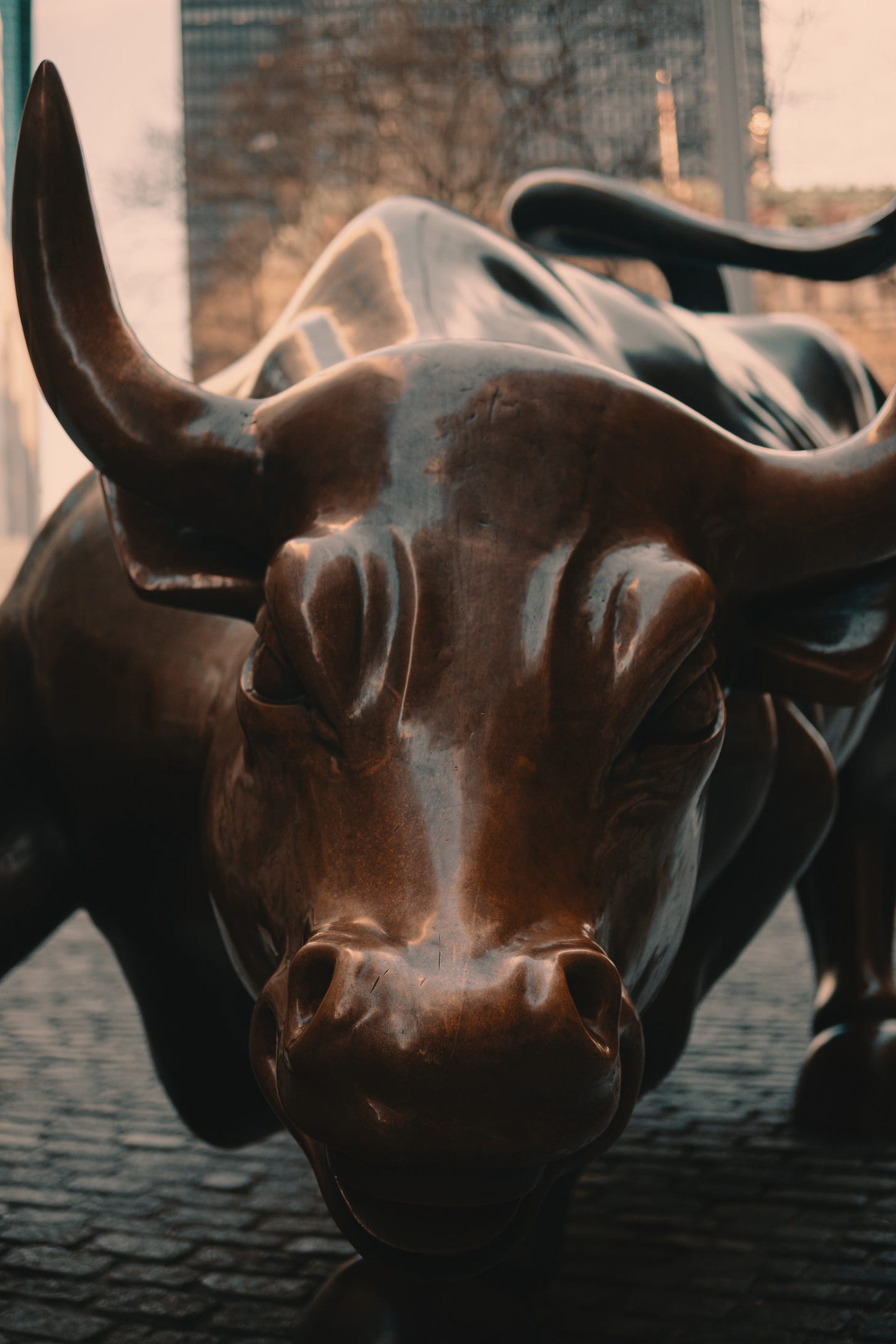 Photo by Alec Favale on Unsplash
2020–04–08 Beacon NY | Megan Tobias Neely is the source of this Update's title.
---
Quote of the Moment
During bull markets, employers and policymakers often paint the hardships befalling low-wage workers as stemming from those workers' personal failures. But when markets crash, we learn how these workers' troubles were indicative of persistent, system-wide weaknesses.
| Megan Tobias Neely, What Will U.S. Labor Protections Look Like After Coronavirus?
Neely points out the most egregious weakness in the US economic system: We have tied healthcare to employment, and with so many laid off or working in the gig economy, they have no health insurance during a pandemic. Her prescription?
A more robust safety net would help to mitigate the consequences for workers today as it shores up the economy against future downturns. For years, U.S. policymakers have considered universal healthcare impractical because of its large scope and high startup costs. But as new unemployment claims surge to historical levels and Americans face the medical precarity of a pandemic, this crisis has laid bare the underlying problem of linking healthcare to employment.

Sick leave and universal healthcare would ease the stressors workers face and ensure the sick have time to recover, making them more productive when they return to work. Without the costs of insuring workers, employers could pay more. An income boost would generate more spending and stimulate the economy.

Broader protections would also support the self-employed, contract workers, and prospective entrepreneurs. The United States has lower rates of self-employment (6.3%) than countries with universal healthcare (e.g., Spain has 16%), and a lower share of employment at small businesses than any OECD country except Russia. Reducing the reliance on big businesses would free workers to find jobs that better fit their skills, creating a more nimble and innovative economy.
Sounds like the post-coronavirus policy consensus that is likely to emerge, if things don't fall into outright barbarism and anarchy. This article is from the Harvard Business Review, not the pages of Jacobin.
---
Stories
What Will Tomorrow's Workplace Bring? More Elbow Room, for Starters | Jane Margolies takes a look at the post-corona workplace and points out that the crowding that has arisen in the past few decades will have to be countered if people come back to the office while the coronavirus is still simmering in the population. So hot-desking and benching may be put on hold. But most importantly, remote work is here to stay:
The ability to work from home at least a few days a week — long sought by many American workers — may be here to stay.

Even firms that previously insisted on everyone's being in the office — either from force of habit or a suspicion that employees would loaf if not under management's watchful eye — have discovered that the work-from-home experiment that the crisis has thrust on large swaths of the American work force has turned out better than expected.

"A big light bulb went off during this pandemic," said Anita Kamouri, vice president at Iometrics, a workplace services firm.

Kate Lister, president of Global Workplace Analytics, expects more than 25 percent of employees to continue working from home multiple days a week, up from fewer than 4 percent who did so before the pandemic.

"I don't think that genie is going back into the bottle," she said.
And I bet we'll soon be able to control elevators with phone apps or voice, to avoid touching.
And this factoid:
Some old metals may experience a revival. Copper and its alloys — including brass and bronze — have been shown to be essentially self-sanitizing, able to kill bacteria and, early studies suggest, perhaps even the coronavirus plaguing the planet.
:::
This Indian Company Has Been Exploring Self-Management For Two Decades | Lisa Gill reports.
Yash Pakka is a compostable tableware manufacturer in Faizabad, Uttar Pradesh. Their products are made from sugarcane waste and are 100% compostable, and the factory is even powered by its own power grid that uses rice husk as fuel. But they're innovative not just in terms of what they make, but how they organise.
Just go read the story. It's an amazing tale of self-organization.
:::
Viral Flows | John Hagel on making sure we don't waste an opportunity to learn, even if its a pandemic leading the lesson:
Systems that thrive are ones that increase the flows over time — here I have been very much influenced by the work of Adrian Bejan and his Constructal Law: there is a universal tendency toward design in nature, in the physics of everything, to evolve configurations so that they flow more easily, to create greater access to the currents they move.
The world's globalized economy is fragile:
These global supply chains are exactly what the name implies — rigid connections among a select few participants that are tightly managed to become as efficient as possible. Scalable efficiency at its best!

While very efficient in stable times, these supply chains become vulnerable to disruption when large-scale, unexpected events occur. In rapidly changing times, we need to move from supply chains to supply networks. Rather than a very limited number of suppliers in our supply chain, we need to expand our reach to encompass much larger and more diverse networks of participants so that we can become much more flexible in responding to unanticipated events.

But there's more. Companies that move in this direction tend to take a very short-term, static view of their network. They need to access a given set of resources or services, so the focus is on how to do the best short-term transactions — buy low, sell high.

The supply networks that will thrive in the future are those that focus on how to cultivate scalable learning over time among all the participants — what kinds of long-term relationships can be built that will accelerate learning and performance improvement among all the participants? These are very different kinds of networks, but they can be very powerful in terms of harnessing network effects and increasing returns. Evolving networks in this direction can be very challenging because they will require fundamentally different business and technology architectures, but the rewards will be significant. And the current crisis could be a powerful catalyst in motivating us to move in this direction.
John is ever-hopeful. As I pointed out in a retweet of John this week, there are three kinds of people:
Remember what [Rebecca] Solnit said. There are three kinds: optimists and pessimists who share certainty, and those that hope. 'Hope is an embrace of the unknown'. I'm in the third third.
John had written:
Optimism matters. A psychological researcher found that people who find meaning in adversity are ultimately healthier in the long run than those who do not. I am a believer in long-run optimism and short-term pessimism https://bit.ly/39F1VSv
:::
Nearly a third of workers 'actively avoid' going to HR with problems | Jennifer Carsen summarizes a recent study on workers attitudes to HR:
One-fifth of workers don't trust HR, and nearly a third (30%) actively avoid going to HR with problems, according to a new survey of more than 500 employees and 300 HR professionals conducted by Zenefits' Workest.

Of the workers who avoid going to HR, 35% said it's because they don't trust HR to help, and 31% said they feared retaliation. Some of the reluctance may be due to a negative perception of HR or their employers overall; 23% of respondents said they had witnessed or experienced "poor HR, hurtful management, or discrimination." Thirty-eight percent of employee respondents felt that HR did not equally enforce company policies across all employees; 18% of that group said they believed managers received special treatment.

Most of the HR respondents said that fewer than 30% of complaints they received in the last two years resulted in any disciplinary action. According to a Workest blog post about the survey, "Having less than a third of cases result in disciplinary action led employees to wonder — if they bring complaints forward, will anything even result?"
HR is where the poisons of a toxic, adversarial work culture seem to accumulate.
---
Elsewhere
Purpose Is a Verb, Not a Noun | Purpose is an ongoing cycle of activities, not a slogan on a poster | Stowe Boyd, from the Work Talk series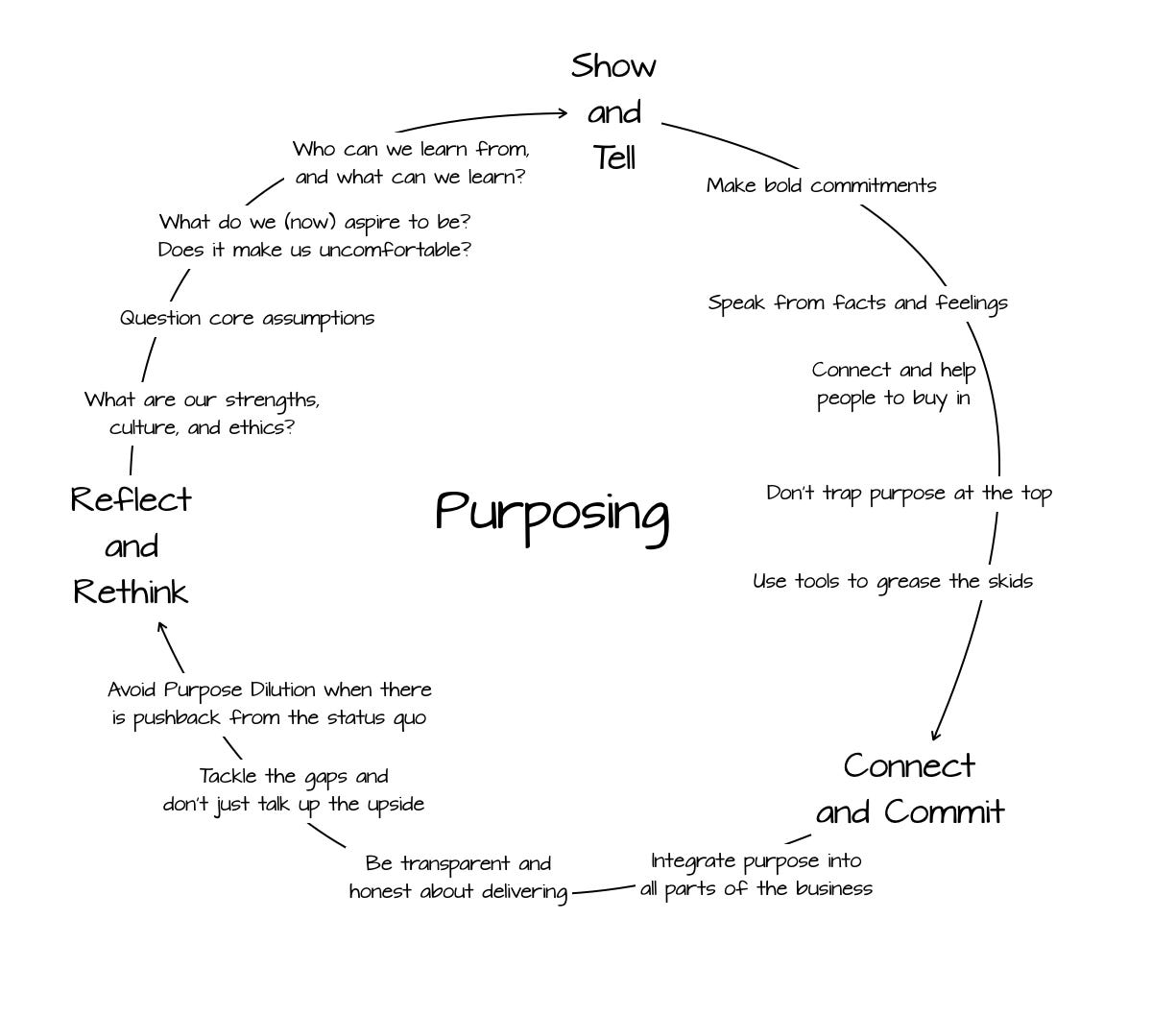 Paradoxes of Engagement: Workers are not Assets | They are investors. | Stowe Boyd, from the Work Talk series
10 work skills for the postnormal era | Stowe Boyd | This has been getting a lot of play on Twitter, although it's from 2017. Now over 25,000 hits.
Work Week | Density | Stowe Boyd | Javier Soltero| Pyrus | Fibery | Qcraft | Connectiviteam | Notion | Zoom's Headaches | New Skype |