Work Futures Weekly - A Teacher, Walking Slowly Down A Hill
| Just Another Recalibration | Women Are Better Leaders | Your Work Peak | Niche Cowork | Edward St. Aubyn | Lisi Krall | Paul Krugman |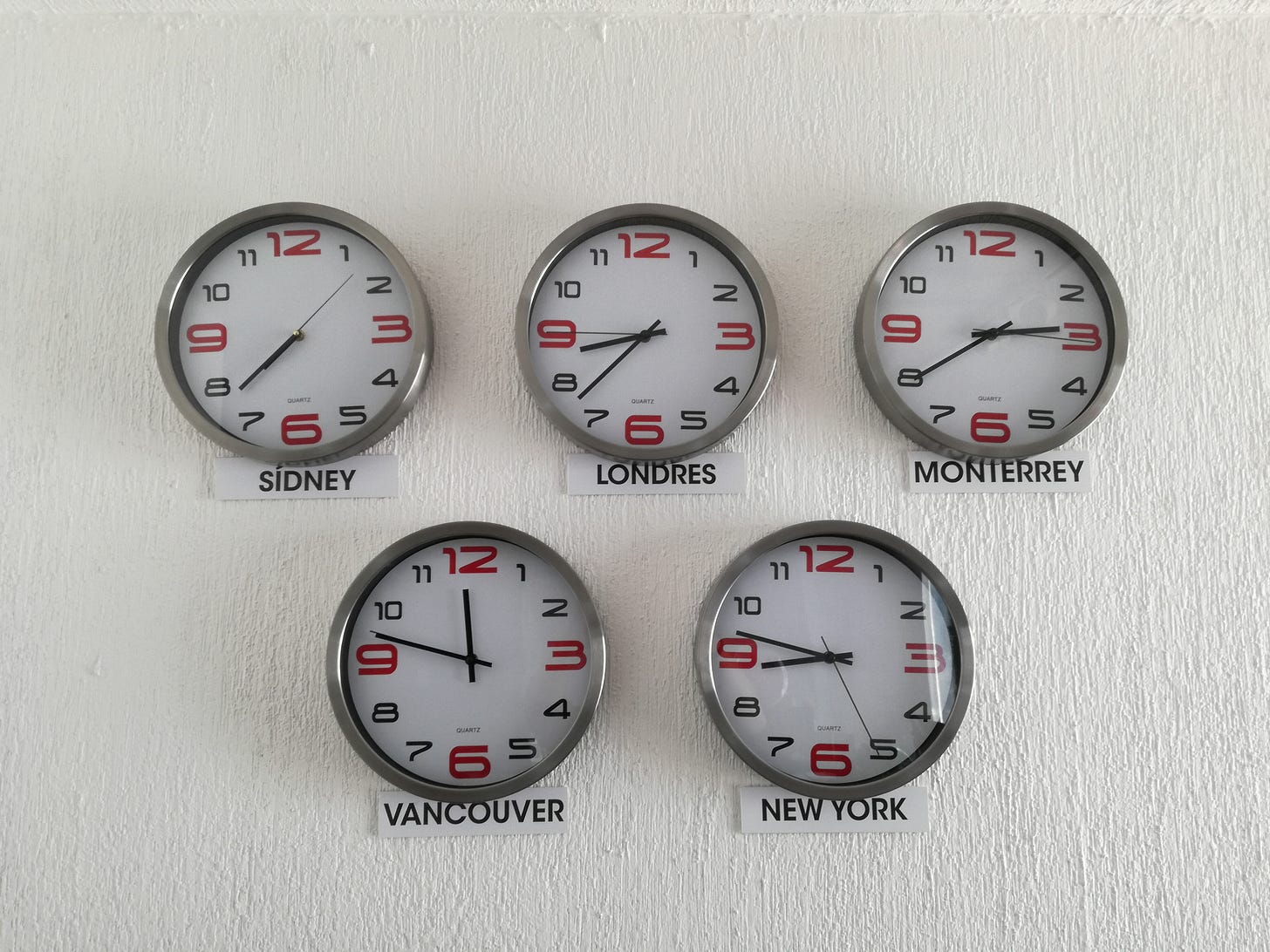 Beacon NY - 2019-06-29 — This issue draws its title from a line in the second story, where I characterize myself like this:
I have transitioned to thinking of myself as a teacher slowly walking down a hill, chatting with others, and not the young adventurer charging up the other side of the hill, pushing others aside, looking for worlds to conquer.
:::
In Just Another Recalibration I explain resetting my writing and work agenda — starting now — because of various projects outside Work Futures Daily, and changes that I am making to WFD as a result.
The tl;dr version is this:
I've fallen back under the spell of Medium, principally because of its social affordances, so I will be doing most of my long form writing there. Check out medium.com/@stoweboyd, while you're thinking about it.

That also means I will be turning some of the longer 'stories' I have been writing in the WFD newsletter into posts on Medium, and linking to them in the newsletter. Other stories will remain as before. This means that my followers (and others) on Medium will get to see them along with subscribers here.

Because of increasing demands on my time, I am dropping the Work Futures Minipost — the summarized version of the Work Futures Daily — that has been going out to the subscribers on the free plan. The fregans will have to subsist on the once-a-week Work Futures Weekly, like this issue. Maybe that will convince more of them to sign up to be sponsors, but at any rate, I just don't have the time to craft the Minipost anymore.

I hope that this will free some time for the fledgling community at https://members.workfutures.org/, which is intended for paid sponsors, and a forum to talk about topics of interest to them. I plan to dedicate more time there. In particular, I am hoping to hold a monthly webinar that will to free for sponsors, but for a fee for others. Starting perhaps in late July.
:::
If you're getting this you probably signed up at workfutures.org (or one of its predecessors) or stoweboyd.com. If someone forwarded this to you, sign up here. Feel free to pass this along to others.
Consider becoming a paid sponsor to support our work, and to receive in-depth investigative reporting and discounts to other events, reports, and activities.
And paid sponsors gain access to our new members community, and access to other Work Futures events.
:::
Our new publication, On The Horizon, is dedicated to help spread greater understanding of the economics, structure, and behavior of platform ecosystems, and the corresponding reordering of business operations and organization. Sign up for the OTH weekly newsletter to be notified about new articles, interviews, events, and other news from the exploding domain of platform ecosystems.
---
Stories of the Week
Women Are Better Leaders When We Let Them Lead | I take a look at research from Jack Zenger and Joseph Folkman, who probe the biggest conundrum in business, in HBR's Women Score Higher Than Men in Most Leadership Skills: women score higher than men in leadership skills, but hold small fractions of leadership jobs.
:::
Your Work Peak Is Earlier Than You Think | Arthur Brooks ponders an existential question after overhearing (on a plane trip) a well-known and accomplished man bemoan his sense of having become irrelevant. Brooks asks,
Can I really keep this going? I work like a maniac. But even if I stayed at it 12 hours a day, seven days a week, at some point my career would slow and stop. And when it did, what then? Would I one day be looking back wistfully and wishing I were dead? Was there anything I could do, starting now, to give myself a shot at avoiding misery—and maybe even achieve happiness—when the music inevitably stops?

[…]

Call it the Principle of Psychoprofessional Gravitation: the idea that the agony of professional oblivion is directly related to the height of professional prestige previously achieved, and to one's emotional attachment to that prestige. Problems related to achieving professional success might appear to be a pretty good species of problem to have; even raising this issue risks seeming precious. But if you reach professional heights and are deeply invested in being high up, you can suffer mightily when you inevitably fall. That's the man on the plane. Maybe that will be you, too. And, without significant intervention, I suspect it will be me.

The Principle of Psychoprofessional Gravitation can help explain the many cases of people who have done work of world-historical significance yet wind up feeling like failures. Take Charles Darwin, who was just 22 when he set out on his five-year voyage aboard the Beagle in 1831. Returning at 27, he was celebrated throughout Europe for his discoveries in botany and zoology, and for his early theories of evolution. Over the next 30 years, Darwin took enormous pride in sitting atop the celebrity-scientist pecking order, developing his theories and publishing them as books and essays—the most famous being On the Origin of Species, in 1859.

But as Darwin progressed into his 50s, he stagnated; he hit a wall in his research. At the same time an Austrian monk by the name of Gregor Mendel discovered what Darwin needed to continue his work: the theory of genetic inheritance. Unfortunately, Mendel's work was published in an obscure academic journal and Darwin never saw it—and in any case, Darwin did not have the mathematical ability to understand it. From then on he made little progress. Depressed in his later years, he wrote to a close friend, "I have not the heart or strength at my age to begin any investigation lasting years, which is the only thing which I enjoy."

Presumably, Darwin would be pleasantly surprised to learn how his fame grew after his death, in 1882. From what he could see when he was old, however, the world had passed him by, and he had become irrelevant. That could have been Darwin on the plane behind me that night.
A must read. A final point:
Whole sections of bookstores are dedicated to becoming successful. There is no section marked "managing your professional decline."
Once you read the article, you will understand when I say that I have transitioned to thinking of myself as a teacher slowly walking down a hill, chatting with others, and not the young adventurer charging up the other side of the hill, pushing others aside, looking for worlds to conquer.
:::
While people puzzle over WeWork, niche co-working spaces continue gaining traction| Connie Loizos on the growth of niche co-working:
This week, a young, New York-based startup called Alma raised $8 million in funding to expand its "co-practicing community of therapists, coaches, and wellness professionals," which it first launched from a space on Madison Avenue last fall.

As CNN was first to report, the company is charging psychiatrists, psychologists, clinical social workers and acupuncturists $165 per month to become Alma members, which comes with services like billing and scheduling and even a matchmaking service that purports to connect professionals with patients. They also pay an hourly rate to book identically outfitted rooms that can be used interchangeably.

CNN called the company a WeWork for therapists, but Alma and its venture backers are hardly alone in seeing promise in more specialized co-working spaces, which have proliferated as their best-known peer in the co-working craze, WeWork, has itself set up all over the globe. According to one estimate, the number of global coworking spaces, thought to be around 14,000 in 2017, is expected to reach 30,000 by 2022.

[…]

More interesting [than using restaurants in the afternoon for coworking] is a newer trend of spaces built out for specific groups of people. Therapists is just the newest that we've heard, but there are plenty of others. L.A. alone is home to Glitch City, a 24-hour co-working space that caters to indie game developers; The Hatchery Press, for writers; and Paragon Spaces, for those working in the cannabis industry. Elsewhere, it's possible to find with co-working spaces for people in the construction industry, and spaces for tech companies with on-demand workforces, and spaces for people committed to a zero-waste lifestyle.
I'd like public libraries to start offering co-working plans, but I want my own carrel, like I had in college as part of the honors program.
---
Quote of the Week
Forget heroin. Just try giving up irony, that deep-down need to mean two things at once, to be in two places at once, not to be there for the catastrophe of a fixed meaning.
| Edward St. Aubyn
---
Elsewheres of the Week
In Too Much Money To Invest, I take a look at a strange tale: There are many trillions of cash sitting on the sidelines, because the rich and corporations aren't sure what to do with it.
:::
New Ecological Economics: Superorganism and Ultrasociality | Della Duncan interviews economist Lisi Krall about ecological economics and the ultrasociality of humans and social insects. Trust me, you'll want to read this.
:::
Notes on Excessive Wealth Disorder | Paul Krugman points out that the fascination in media and policy circles with austerity in the face of the Great Recession was an indication that they have been taken in by the world view of billionaires:
While we don't want to romanticize the wisdom of the common man, there's absolutely no reason to believe that the policy preferences of the wealthy are based on any superior understanding of how the world works.