Work Futures Weekly | Collaborate and Improvise
| Charles Darwin | Another Google Chat Tool? HR at odds with itself | Chipotle Fined $1.4M | Work About Work |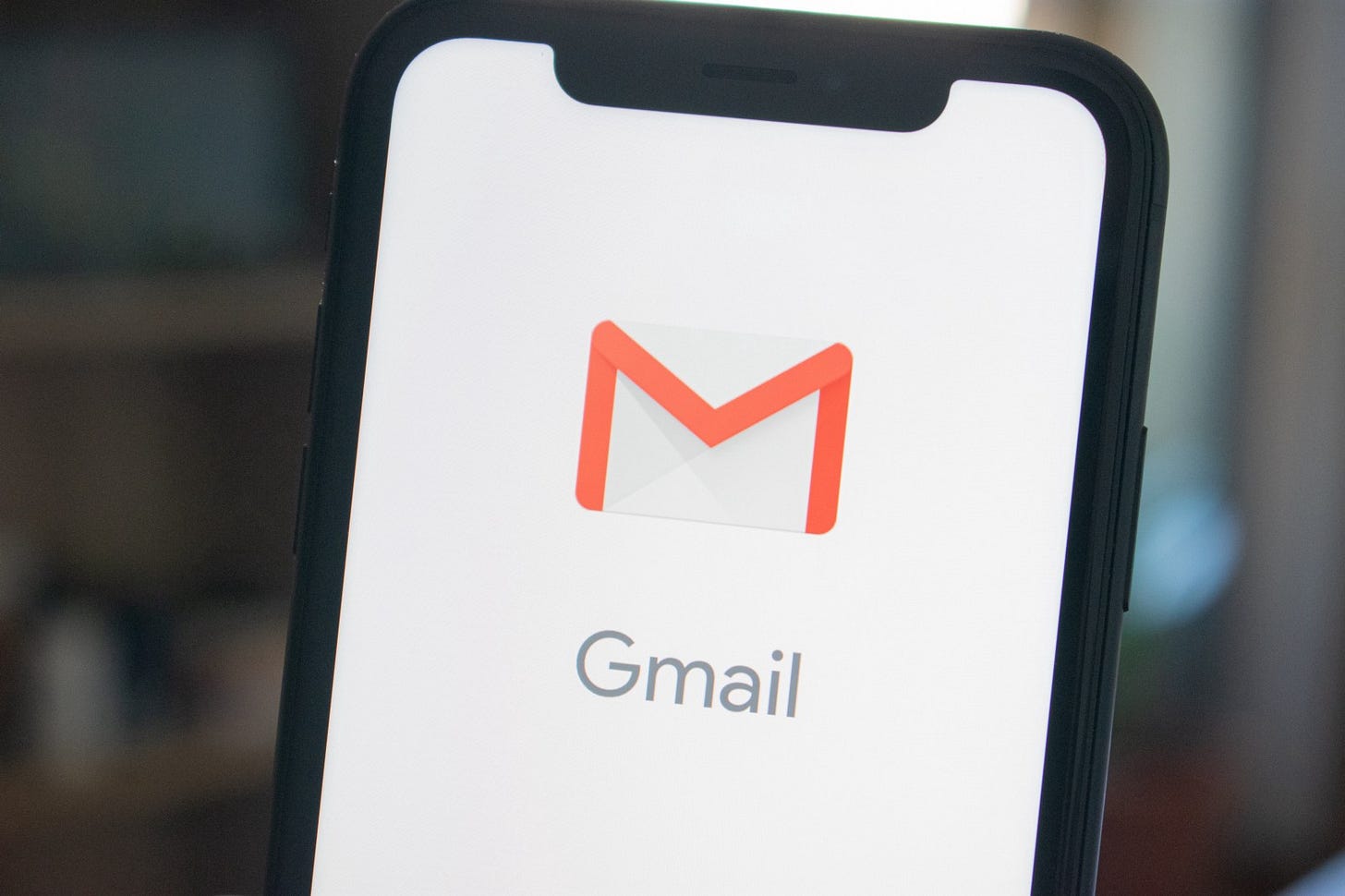 Photo by Kon Karampelas on Unsplash
Beacon NY 2020–02–01| I have taken on several research and writing projects that are constraining the time available for Work Futures newsletter activities. For the next little while, at least, I will be writing a combination of longer pieces and the Weekly, but no dailies.
I have found that writing longer, standalone posts get significantly higher readership, anyway.
---
Quote of the Week
In the long history of humankind (and animal kind, too) those who learned to collaborate and improvise most effectively have prevailed.
| Charles Darwin
---
The Information reports (paywall) that Google is planning to roll out a new mobile app for business that rolls up functionality from Gmail, Drive, Hangouts Meet (video conferencing), and Hangouts Chat (real-time messaging). This would be part of G Suite, the productivity arsenal for business.
I like the idea of a single integrated mobile tool for Google services, and I have been expecting something from Google to counter the Microsoft Teams and Slack surge. I just hope that they release an online version so I can minimize the tabs in my browser.
:::
2019 Global Human Resources Census — The Talent Strategy Group | A fascinating report that finds HR at a difficult turning point:
The research concluded that "HR is a function at odds with itself" and said HR must decide whether it exists to serve people or the business: "Either viewpoint is valid but only one can exist in a company at any point in time." Additionally, HR leaders rated themselves low in important skillsets, including "knowing our business deeply and thoroughly" and "influencing others."
The report contrasts the 'humanistic' versus 'capitalistic' motivations for being in HR and sheds light on the skills mismatch between today's HR teams and tomorrows challenges. For example, people analytics is rated as very important but practitioners have little or no experience with it.
:::
Chipotle Is Fined $1.4 Million in Vast Child Labor Case | More than 13,000 violations from 2015 to 2019:
Chipotle Mexican Grill was fined nearly $1.4 million on Monday over accusations that it routinely violated Massachusetts child labor laws, with the authorities estimating more than 13,000 violations from 2015 to 2019, the Massachusetts attorney general's office said.

The authorities examined the records of six Chipotle locations across the state, finding that the chain regularly let dozens of 16- and 17-year-old employees work more than nine hours per day and more than 48 hours per week, in violation of state law, according to the Massachusetts attorney general. The authorities then used those findings to estimate that Chipotle had violated child labor laws 13,253 times across 50 locations in the state.
The downside of a tight labor market, peopled with vulnerable teenagers.
:::
Asana Anatomy of Work Index Reveals: Employees Spend Nearly Two-Thirds of Their Day on Work About Work |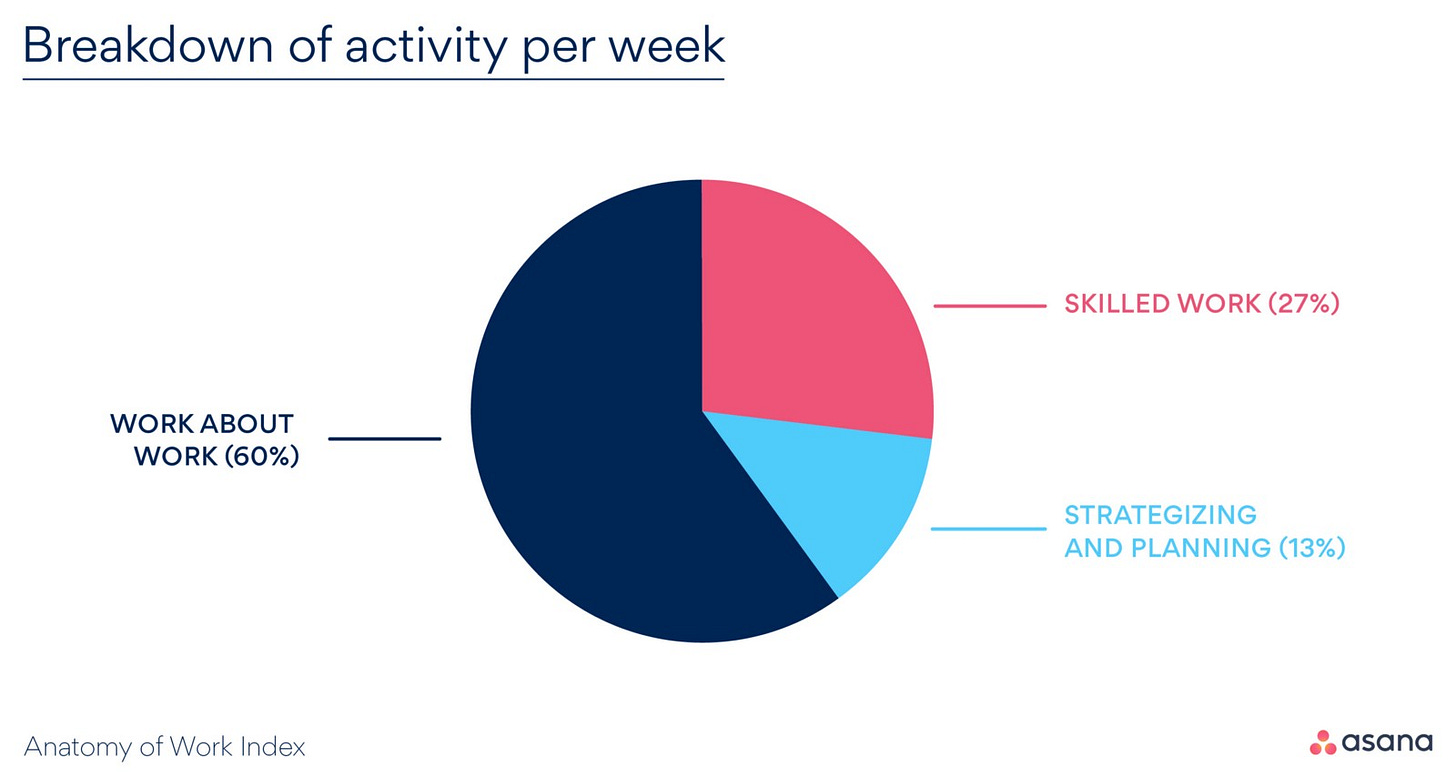 ---
Recently Elsewhere
The Future Has Arrived | One of the barriers to robots taking over in warehouses has been demolished | Stowe Boyd
Woke, or Broke? | The corporate chieftains attending Davos are talking up 'woke capitalism'. Remain skeptical. | Stowe Boyd
Building A Zettelkasten In Typora | A 'system of knowledge' based on an infinity of markdown files | Stowe Boyd
Paradoxes of Engagement: Remote Isn't | Do remote workers make their managers better? | Stowe Boyd
---