Work Futures Weekly | Dissecting Dreams
| Work Anywhere | The Mushroom At The End Of The World | Charisma | Stability, Then Engagement | Belonging, Not Fit | Svetlana Boym | Tom Nixon |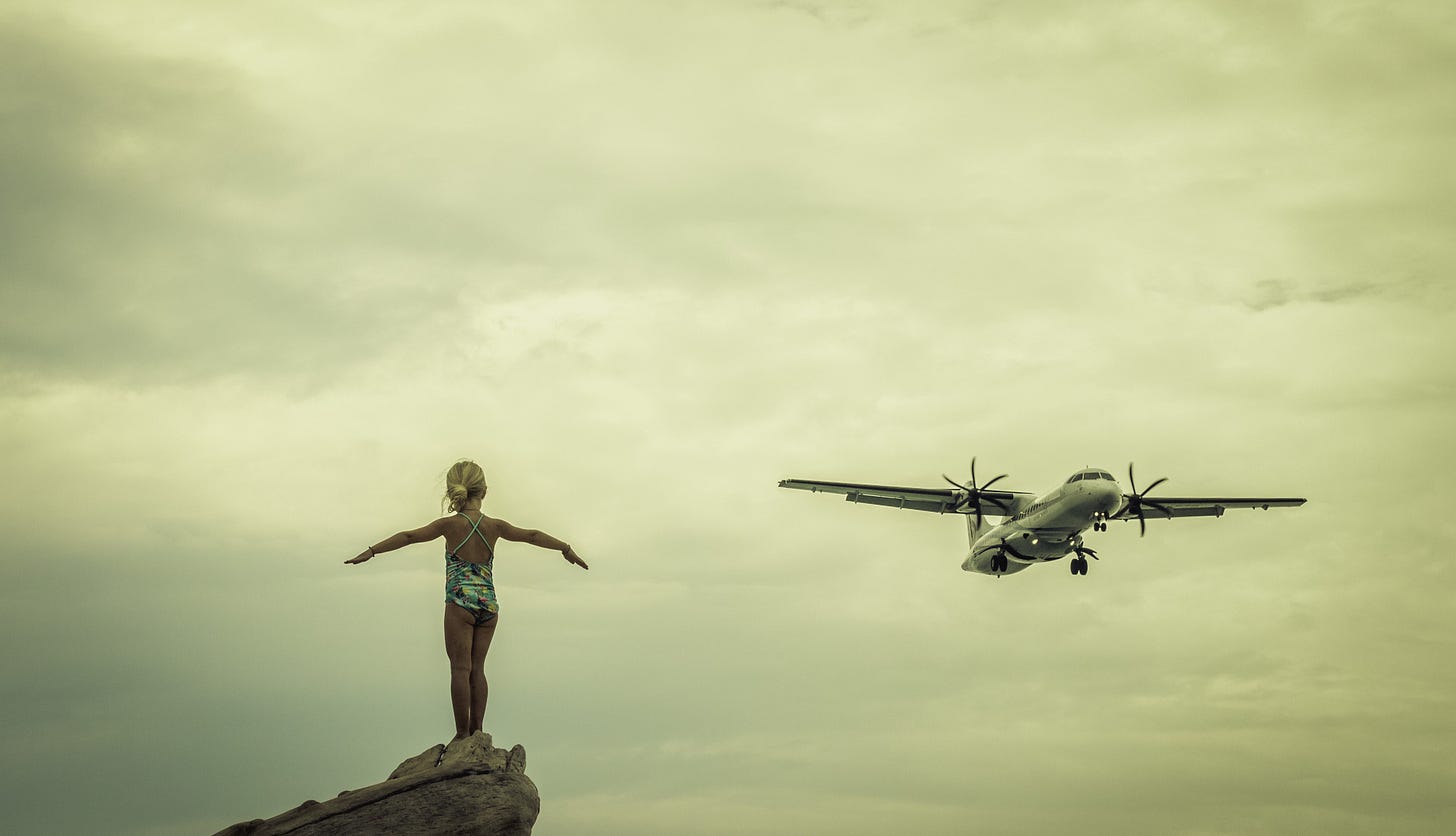 Photo by Danny Trujillo on Unsplash
Beacon NY | 2019–09–08 | Actually, this is a roundup for posts in August, leading up to Labor Day. This week, back to our regularly scheduled broadcasting, although the Weekly this coming week will include two weeks of posts, because Labor Day.
---
Stories
Is It Time to Let Employees Work from Anywhere? | Prithwiraj (Raj) Choudhury, Barbara Z. Larson, and Cirrus Foroughi pose a question, and the answer is 'yes' [emphasis mine]:
In a working paper currently under review, we studied the effects of a work-from-anywhere program initiated in 2012 among patent examiners at the U.S. Patent & Trade Office (USPTO). We analyzed productivity data for patent examiners (highly educated and specialized professionals) who switched from work-from-home work conditions to the WFA program.

Our results indicate that examiners' work output increased by 4.4% after transition to WFA, with no significant increase in rework (re-writing of patent decisions upon appeal from inventors). Supplemental analysis also showed that patent quality (as measured by examiner-added citations) did not deteriorate . The 4.4% productivity increase represents up to $1.3 billion of annual value added to the U.S. economy, based on the average economic activity generated per additional patent granted. (While not the focus of our study, we also found a correlation between working from home and increased productivity relative to working in the office, consistent with the findings of the earlier study.)

In supplementary analyses, we also found that examiners transitioning to WFA relocated, on average, to locations with significantly lower costs of living, representing an effective increase in real salary for these employees, with no increased cost to the organization.

Interestingly, examiners who had been on the job longer (that is, those closer to retirement) were more likely to move to the "retirement-friendly" coastal areas of Florida than their lower-tenured peers. While this correlational finding is not predictive, it suggests that granting employees the ability to work from anywhere could yield some career-extending benefits to both employees and the organization, by encouraging valued senior employees to remain in the productive workforce longer.

[…]

Employers who allow employees to work remotely should grant these employees true autonomy and flexibility, rather than trying to micromanage their remote work. Our results comparing WFH and WFA employees indicate that granting greater autonomy can actually enhance employee productivity.
My bet is that the great majority of companies will continue to ignore these findings and others like them, despite the win-win involved.
[from Work Futures Daily | A Sense Of Place]
:::
Reading The Mushroom At The End Of The World by Anna Lowenhaupt Tsing. Perhaps the best work in ecology economics I've encountered. I will be writing about it in depth once I've finished… although 'finished' is probably the wrong word. Oh, and you'll learn a lot about the matsutake mushroom.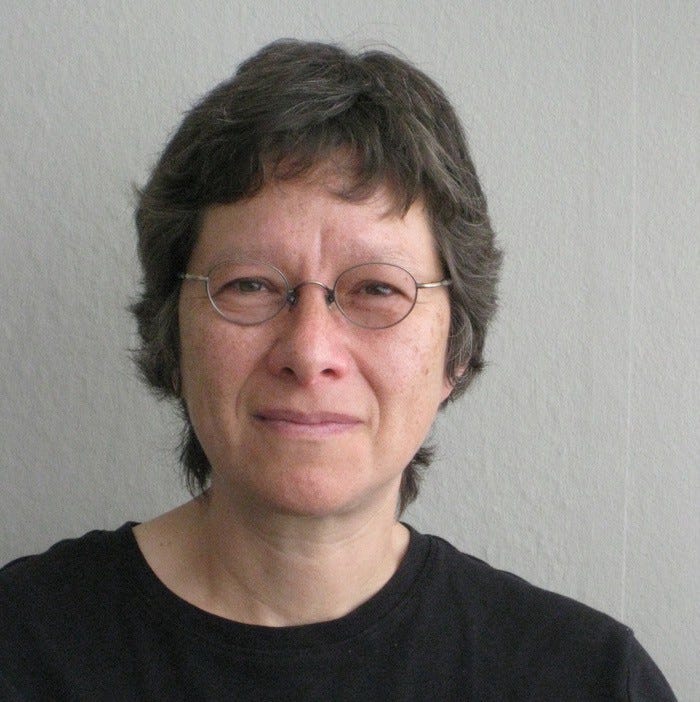 Anna Lowenhaupt Tsing
Tsing wrote:
This book is not a critique of the dreams of modernization and progress that offered a vision of stability in the twentieth century; many analysts before me have dissected those dreams. Instead, I address the imaginative challenges of living without those handrails, which once made us think we knew, collectively, where we were going.
Here's what Ursula Le Guin said about the work:
Scientists and artists know that the way to handle an immense topic is often through close attention to a small aspect of it, revealing the whole through the part. In the shape of a finch's beak we can see all of evolution. So through close, indeed loving, attention to a certain fascinating mushroom, the matsutake, Anna Lowenhaupt Tsing discusses how the whole immense crisis of ecology came about and why it continues. Critical of simplistic reductionism, she offers clear analysis, and in place of panicked reaction considers possibilities of rational, humane, resourceful behavior. In a situation where urgency and enormity can overwhelm the mind, she gives us a real way to think about it. I'm very grateful to have this book as a guide through the coming years.
[from Work Futures Daily | Without Handrails]
:::
What Makes People Charismatic, and How You Can Be, Too | Bryan Clark wants us to break through our social anxieties and connect. Basically, you need to learn how to be a good storyteller, and then a little more:
Charismatic people are well liked not just because they can tell a good story, but also because of how they make others feel. Aside from being humorous and engaging, charismatic people are able to block out distractions, leaving those who interact with them feeling as if time had stopped and they were all that mattered. They make people feel better about themselves, which leads them to return for future interactions, or to extend existing ones, if only to savor such moments.
[from Work Futures Daily | Ars Longa, Vita Brevis]
:::
If You Want Engaged Employees, Offer Them Stability | Marla Gottschalk unscrambles the mumbo-jumbo about employee engagement with an obvious conclusion:
Most organizations struggle to find the right balance between stability and change, which in turn affects individual contributors. But in the race for innovation and digital transformation, the idea of stability has been somewhat lost.

[…]

The psychological contract is an often unstated exchange agreement, or set of promises about what we bring to our work and what we expect to gain from our employers in return. Sadly, once stressed or broken, this contract is very difficult to repair. Reviewing the health of these contracts is a unique opportunity to increase stability, and in turn, to retain valuable employees, as the psychological contract has been shown to correlate with outcomes such as job satisfaction, commitment, performance, and trust. Managers can address psychological contracts more openly by having regular discussions about what is being exchanged in the employee/employer relationship. This can help clarify goals, drive performance, encourage developmental conversations, and help employees begin to explore career planning. Also, as things inevitably shift within the organization, there should be ongoing discussions about how the changes might affect the work and the individual. During times of major change, psychological contracts should be revisited often. For example, goals and performance metrics should be recalibrated from time to time, and certainly after any organizational changes take place.

[…]

Psychological safety. William Kahn, professor of Organizational Behavior at Boston University's Questrom School of Business, defined psychological safetyas "being able to show and employ one's self without fear of negative consequences to self-image, status, or career." While the concept has been studied for decades, we are only just now truly acknowledging the importance of its role in our work lives.
A must read.
[from Work Futures Daily | Nostalgia]
:::
Belonging In The Workplace: A New Approach to Diversity And Inclusivity | Pragya Agarwal debunks 'cultural fit' and offers 'belonging' in its place:
Baumeister and Leary define belonging as "the feeling of security and support when there is a sense of acceptance, inclusion, and identity for a member of a certain group or place, and as the basic fundamental drive to form and maintain lasting, positive, and significant relationships with others." People are motivated by an inherent desire to form inter-personal links and connections. But many diversity initiatives do not have the necessary impact.

[…]

It is crucial to assert that when I talk about a sense of belonging, I am not talking about a culture of "best fit." In fact, completely the opposite. Here, the intention is not to focus on trying to hire people who will fit into workplace culture, or support the employee in fitting into existing workplace culture at the cost of their own identity. This will have a completely opposite effect.

The idea is not to ignore differences but to normalize how we discuss and talk about them. The idea is that everyone is different, and they are equal. My research shows that people who feel they belong perform better, become more willing to challenge themselves, and are more resilient.
A good read.
[from Work Futures Daily | Belonging, Not Fit]
---
Quotes of the Week
The 20th century began with a futuristic utopia and ended with nostalgia. The optimistic belief in the future has become outmoded while nostalgia, for better or for worse, never went out of fashion, remaining uncannily contemporary.
| Svetlana Boym, Nostalgia(in the fascinating Atlas of Transformation)
:::
Over dinner earlier this year (2015), I confessed to Frederic Laloux that his best-selling book Reinventing Organisations was the very best business book I'd ever read that I couldn't quite bring myself to recommend to others. There was something going on for me, where the stories in the book didn't seem to match the conclusions.
| Tom Nixon, Resolving the awkward paradox in Frederic Laloux's Reinventing Organisations.
---
Elsewhere
Brief | Front, Shared Inbox Pioneer | Stowe Boyd | Front is moving ahead with more channels of messaging, more integrations, and more automation
:::
Welcome to the Econolypse | Part 1 | Stowe Boyd | We face a top-to-bottom paradigm shift reshaping trade, markets, businesses, and how we live and work
:::
Interview | JP Morgenthal and Robotic Process Automation | Stowe Boyd | RPA is happening fast, and JP tells us why
---
If you are receiving this you've probably signed up for the Work Futures Daily newsletter. If not, sign up here. Support our work by becoming a sponsor, here. Or become a follower on Medium, here, and click on the applause button. Drop a few bucks in the hat, here, if you'd like to support our work on a one-time basis.
---
originally posted on Work Futures.