Work Futures Weekly | Somewhere Else
| Has #MeToo Helped? | Are We Still Pushing Open Offices? | Deglobalization | Albarran Cabrera | Minimum Viable Ecosystem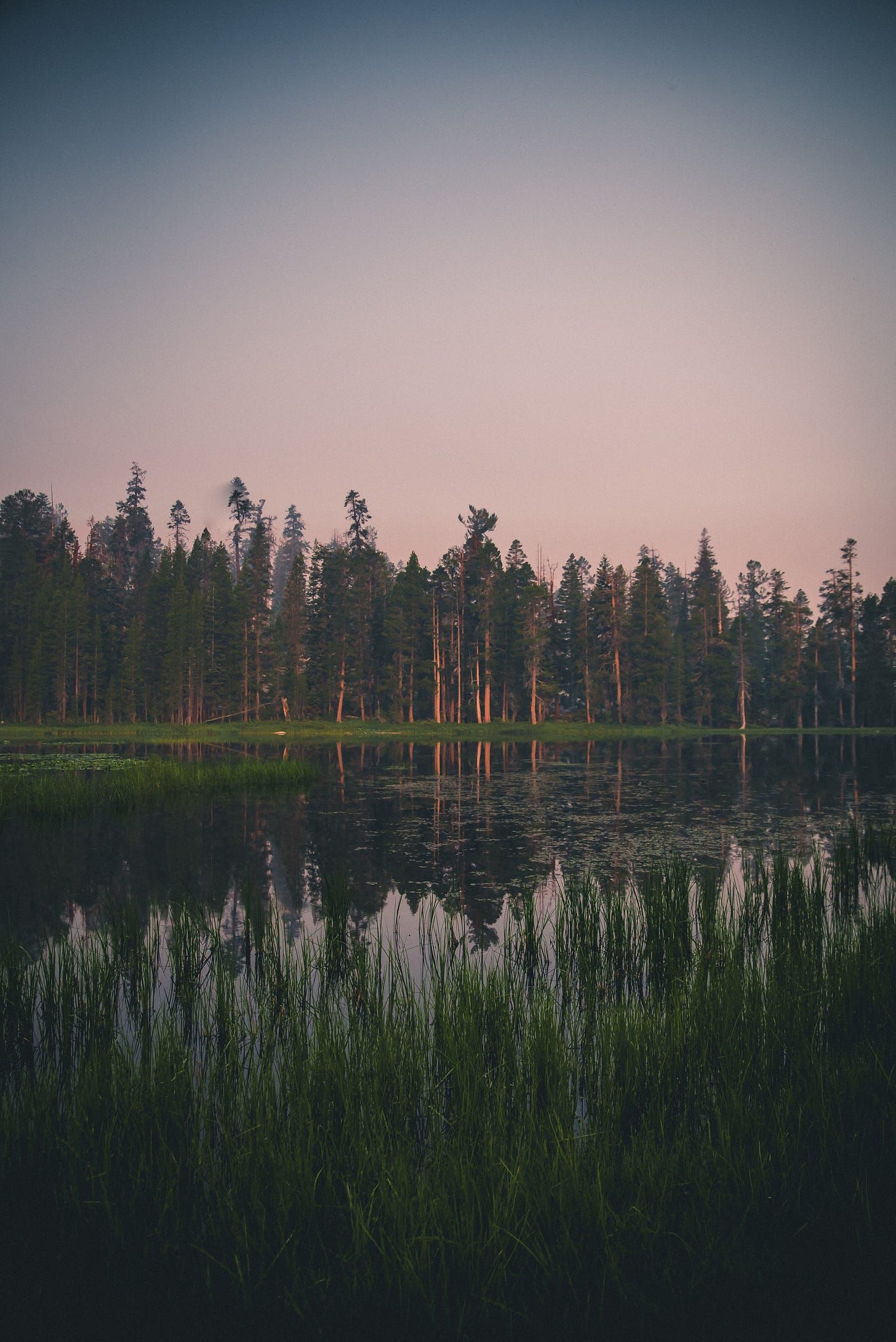 Beacon NY — 2019–07–27 | The title for this edition is taken from the quote of the week.
:::
If you are receiving this you've probably signed up for the Work Futures Daily newsletter. You can sign up here for a free subscription. Support our work by becoming a sponsor, here. Or become a follower on Medium, here. Drop a few bucks in the hat, here, if you'd like to support our work on a one-time basis.
:::
Our new publication, On The Horizon, is dedicated to help spread greater understanding of the economics, structure, and behavior of platform ecosystems, and the corresponding reordering of business operations and organization. Sign up for the OTH weekly newsletter to be notified about new articles, interviews, events, and other news from the exploding domain of platform ecosystems.
Stories
Has Sexual Harassment at Work Decreased Since #MeToo? | Stefanie K. Johnson, Ksenia Keplinger, Jessica F. Kirk, and Liza Barnes surveyed 250 working women in the U.S. in 2016, and again with 268 women in September 2018 about sexual harassment at work:
What did we find? In terms of what has changed, we saw that fewer women in our sample reported sexual coercion and unwanted sexual attention following the #MeToo movement. In 2016, 25% of women reported being sexually coerced, and in 2018 that number had declined to 16%. Unwanted sexual attention declined from 66% of women to 25%. In contrast, we noticed an increase in reports of gender harassment, from 76% of women in 2016 to 92% in 2018. This data suggests that while blatant sexual harassment — experiences that drive many women out of their careers — might be declining, workplaces may be seeing a "backlash effect," or an increase in hostility toward women.

When we examined women's feelings of self-esteem and self-doubt, we found an increase in self-esteem and a decrease in self-doubt since 2016. More important, the relationship between unwanted sexual attention and both of these outcomes (lower self-esteem, higher self-doubt) was weaker in 2018. Likewise, the relationship between gender harassment and the outcomes decreased. We believe that the knowledge that so many women experience sexual harassment has tempered its deleterious effects on self-doubt and self-esteem.

[…]

While our results point to the benefits of #MeToo in reducing sexual harassment over the last two years, we need to ensure that we maintain these changes, that women and men provide support for those who are harassed, and that vulnerable workers are not ignored. The goal of these efforts is continued progress on workplace equity, and this goal benefits all employees.
Good news.
[from Work Futures Daily | Unskilled and Unaware]
:::
Open office plans have a surprising effect on communication at work | Lila McLellan returns to the never-resolved issues surrounding the open plan offices. However, since Quartz now has a hard paywall I couldn't read beyond the first paragraph. Instead, I searched for the study she cited, The Impact of the 'Open' Workspace on Human Collaboration by Ethan Bernstein [emphasis mine]:
Organizations' pursuit of increased workplace collaboration has led managers to transform traditional office spaces into "open," transparency-enhancing architectures with fewer walls, doors, and other spatial boundaries, yet there is scant direct empirical research on how human interaction patterns change as a result of these architectural changes. In two intervention-based field studies of corporate headquarters transitioning to more open office spaces, we empirically examined — using digital data from advanced wearable devices and from electronic communication servers — the effect of open office architectures on employees' face-to-face, email, and instant messaging (IM) interaction patterns. Contrary to common belief, the volume of face-to-face interaction decreased significantly (approx. 70%) in both cases, with an associated increase in electronic interaction. In short, rather than prompting increasingly vibrant face-to-face collaboration, open architecture appeared to trigger a natural human response to socially withdraw from officemates and interact instead over email and IM.*This is the first study to empirically measure both face-to-face and electronic interaction before and after the adoption of open office architecture. The results inform our understanding of the impact on human behavior of workspaces that trend toward fewer spatial boundaries.*
Can we stop the baloney about open offices as some glorious wellspring of cooperation and innovation? It's simply a drive to cut expenses on real estate. Want more productivity? Put the walls back!
Here's an apt summary by Bernstein of a related study he undertaken earlier:
In a study involving human subjects, Bernstein et al. found that intermittent rather than constant social influence produced the best performance among humans collectively engaged in complex problem solving.
People need alone time to think their best.
The full study is here.
…
Just to contrast the science laid out by Bernstein, here's a fluff piece in the NYTimes that highlights the newest twist in the open office trend, as explained by Jane Margolis in Walls on Wheels and Movable Pods: 'The Evolution of the Open Workplace'. Of course, she passes along the usual nonsense about increased collaboration but quickly gets to the meat of the matter: saving money.
The desire to be able to switch things up at a moment's notice has spread to companies in other fields, too. "Businesses are changing at a rate architects almost can't keep up with," Mr. [Grant] Christofely [of design firm M Moser] said.

The flux is a result of many factors, including wave after wave of technological change that has prompted repeated adjustments to office designs. (Remember the need for a 150-square-foot room for the computer servers? Now, data is likely to be stored off-site, or in the cloud.)

More collaborative ways of working have also been a driving force. A growing emphasis on teamwork often requires temporary settings for groups working on short-term projects.
Oh yeah. More collaboration. Sure. Gobs more. Exponentially more.
Then the real driver:
And there is always economic pressure to keep real estate costs down. Many companies have done away with private offices in favor of more efficient open plans, but some are shying away from long-term leases at permanent addresses altogether. The alternative: renting instant offices often called, appropriately enough, flex space.

Flex space represents 5 percent of overall office space in the 18 cities around the world surveyed for a recent report from the real estate services company Instant Group. Demand for short-term offices in flex-space facilities and other venues increased 19 percent last year.

"It's a systemic shift in commercial real estate," said Tim Rodber, chief executive of Instant, which procures space for Amazon, among other companies, and has an online platform listing more than 14,000 flex-space locations for rent, including about 4,000 in the United States.
One of the advocates of this flex space craze, Christofely acknowledges 'this is not a solution that is right for everyone'. Even in the design firm undertaking flex space designs for major clients, the troops are unhappy:
A recent post-occupancy survey done at his firm revealed that the staff there felt the workplace was sometimes distracting.
[from Work Futures Daily | Somewhere Else]
:::
Investing in the age of deglobalisation | I agree with much of Rana Foroohar's diagnosis of deglobalization, but I wonder about her prognosis on the fall of the FAANGs and the rise of China:
We all know that globalisation is under threat. Figures compiled by the Swiss Economic Institute show that globalisation peaked and began plateauing several years before the current trade wars began. The current headwinds to it — from lower cross-border capital spending to the localisation of supply chains due to populism, tariffs and the push for national champions — are not going away anytime soon.

So the smartest capitalists have begun to rethink their fundamental theories of investing for a new age: the age of deglobalisation. Some of the new rules are obvious — bigger may not be better. A recent JPMorgan report on deglobalisation shows that there has been a very tight correlation between cross-border trade intensity and US corporate profit margins over the past 20 years. Large-cap companies in particular "have greatly benefited from locating labour, factories and resources in countries with the most beneficial wage costs, taxation, regulations and infrastructure".

That correlation is now breaking down as trade becomes increasingly fractious. Technology will be the chief battlefield on which the trade wars and political conflicts of the future will play out. Consider the recent headlines on that score, including more US-China squabbles over the Chinese tech group Huawei; the EU's opening of an antitrust case against Amazon and possible fines for Qualcomm; and G7 struggles to agree on a system of digital taxation.

The most globalised tech stocks, which dragged the market up in recent years, will also lead it down. The recent setbacks for the Faangs (Facebook, Amazon, Apple, Netflix and Google's parent Alphabet) is one sign, but there are many subtler and more telling examples of what is to come.
My bet is that we are transitioning to a platform economy, where the FAANGs have already taken the point position, and have disrupted most markets, like media, advertising, commerce, computing, and everything else. Even if the deglobalization trend plays out, platform economics will still be at the heart of the next era. If Europe levies a tax on the FAANGs, that won't end all the network effects of exponential scaling: it only changes the price to participate.
I like this quote from Tom Siebel, who is on a publicity tour for his new book, Digital Transformation:
We are in a mass extinction event. You have companies with new DNA filling the voids in the ecosystem. You have Amazon rolling everyone. If you are Walmart, you are looking down that barrel of a gun. You are in a world of hurt.

It's either you're on the train or you're on the track.
Foroohar looks in the crystal ball, and sees the policy gap between the US and China shifting the balance of where new investments may go:
China's gravitational pull will also bolster commodities markets. The Chinese need oil — hence Beijing's increasing involvement in the Middle East, and cozy relations with Russia, where both bonds and equities are outperforming. Commodities will be one of the few markets insulated from deglobalisation, as they will be driven primarily by the growth of the emerging market middle class. The new era belongs to this demographic, not to US multinationals.
I'm betting on the platform economy, and not the rise of the Chinese middle class. Just look what happened to the US middle class in the past 30 years.
[from Work Futures Daily | The Train or The Track]
---
Extra
I couldn't wait another day or two to comment on Farhad Manjoo's Op-Ed piece, The Tech Industry Is Building a Vast Digital Underclass, in which he starts with DoorDash finally changing it's policies so that tipping is additive to the money its workers make, and expanding to the more general issues of the precarious gig economy:
What worries me is that these laborers are invisible "ghost workers" hidden behind screens and apps and algorithms and digital tip jars, working for unpredictable, A.I.-dictated, sub-minimum wage, beckoned into furious action when you press this or that button on your $1,000 aluminum-and-glass happy machine. They are delivering your food, driving you to the airport, sprinting frantically to pick up and wrap your toothpaste and toilet paper so it can be delivered in a day, all while keeping your social feeds free of terrorism and stray nipples (though only female nipples!).

But what worries me the most is that this is just the beginning. The software-driven policies of exploitation and servility will metastasize across the economic value chain. Taking DoorDash workers tips today will pave the way for taking advantage of everyone else tomorrow.

Because what's to stop it? The real scandal of DoorDash's pay scandal is that the company stuck with it for so long despite its clear unfairness. The company was betting that it would blow over, because usually such things do.

That instinct was probably correct. The rules of digital society won't be much different from the rules of analog society: Working people will get shafted.
There has to be a reckoning. My prediction? The Human Spring of 2023, which I've written about a lot:
After mounting concern about inequality, the climate, and the inroads that AI and robots were having on society, in the 2020s Western nations — and later other developing countries — were hit by a 'Human Spring.' New populist movements rose up and rejected the status quo, and demanded fundamental change. At first the demands were uneven — different groups emphasized climate, or inequality, or the right to work.

But by the mid 2030s, all three forces were more-or-less equal planks in the Humania platform. This led to mandated barriers to inequality — such as limits on the multiple of the salaries of highest to lowest paid workers, and progressive taxation so that the well-off paid much higher taxes by percentage. Additionally, there were worldwide actions to limit oil and coal use, and a dramatic shift to solar in the early 2020s. Concerned that people would be pushed inexorably out of the job market, governments built limits on AI use into international trade agreements, based on a notion of the human right to work.
I wrote that in 2015. Yes, a worldwide revolution is imminent.
---
Quote of the Week
The best place to be is somewhere else.
| Albarran Cabrera
---
Elsewhere
Getting good feedback on Platforming | What Jeff Bezos Thinks. But I bet Minimum Viable Ecosystem will have a bigger response.
:::
The Next Big Thing in Fashion? Not Washing Your Clothes. | Elizabeth Segran reports on a new trend: clothes that don't need to be washed very often.
I have a confession to make: I've been wearing the same black T-shirt every single day for two weeks now and I haven't washed it yet. Anybody who knows me will realize this is very out of character. I'm a laundry addict. I get inordinate pleasure out of transforming my toddler's mud- and applesauce-covered clothes into freshly laundered, neatly folded piles. And yet, I may hold off on washing this T-shirt for another few weeks. It miraculously looks (and smells!) like it was just cleaned. This $65 T-shirtis made by a startup called Unbound Merino, founded in 2016, that creates wool travel clothes that can go weeks without being washed.

Unbound is part of a broader wave of startups designing clothes that require less laundering. An eco-friendly brand called Pangaia, which launched late last year and already counts celebrities like Jaden Smith and Justin Bieber as fans, creates $85 seaweed fiber T-shirts that are treated with peppermint oil to keep the shirts fresher longer between washes. The brand estimates that this will save about 3,000 liters of water over the course of a lifetime, compared to a regular cotton T-shirt. Then there is menswear label Wool & Prince, which creates everything from $128 oxford shirts to $42 boxer briefs out of wool, all designed to be washed infrequently. Last year, the company launched a sister womenswear brand called Wool& that makes dresses that can be worn for 100 days straight without washing.

This new flock of wash-less brands are capitalizing on the convenience of not having to launder your clothes a lot, which is particularly useful if you're traveling or crunched for time. But they're also making an environmental argument: Over-washing clothes is not good for the planet. Washing machines account for 17% of our home water usage, and a quarter of a garment's carbon footprint over the course of its lifetime comes from cleaning it. And yet, washing machine company AEG estimates that 90% of clothes washed aren't actually dirty enough to be thrown in the laundry basket.
I am switching over once I finish my weight loss trajectory.